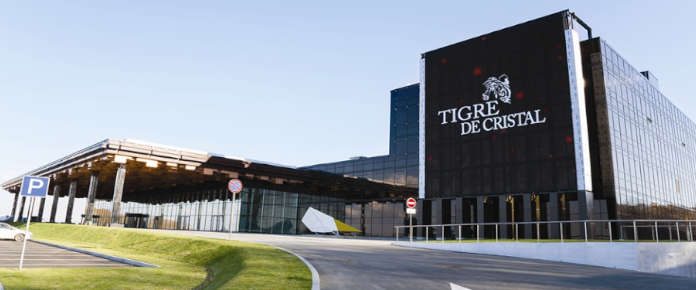 Hong Kong Stock Exchange-listed Summit Ascent has announced a 50 percent increase in revenue for 2022, topping HK$372.3 million ($47.43 million), 'predominantly attributable to the local Russian mass table and electronic gaming businesses'.
The group, one arm of the LET Group, operates the Tigre de Cristal casino in Russia.
During the year, the group recorded profit of HK$11.84 million ($1.5 million), reversing a HK$230 million ($29.3 million) loss in 2021.
Gaming revenue during the year increased to HK$340.89 million ($43.43 million), up 38 percent yearly.
Adjusted EBITDA for the year totaled HK$105.1 million ($13.39 million), up from HK$40.9 million ($5.21 million) in 2021.
Regarding the results of the ongoing Russia-Ukraine conflict, the group notes that it has had a 'negative effect on the motivation and choices for international tourists to freely travel into and out of the Russian Federation, which affects Tigre de Cristal's customer base'.
The group notes that its Phase II development of Tigre de Cristal, 'originally planned to almost double the existing accommodation capacity and non-gaming amenities in order to serve the potential high rollers, especially non-Russian visitors' has been 'hindered' and the group has postponed it since 2021. The development will remain suspended as it is 'exceptionally challenging to determine the return on investment […] under the current environment'.
The group notes it 'has been exploring alternative options, as well as potentially looking for strategic local partners who might be able to bring in value in terms of operating the integrated resort in the Russian Far East'.