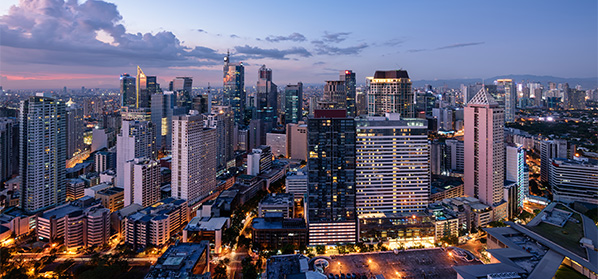 More than 25 million people in Manila have been ordered into a strict lockdown after the Philippines reported 9,838 new covid-19 cases on Saturday, the highest single-day increase.
In an announcement from presidential spokesperson Harry Roque, the enhanced community quarantine will last from Monday, March 29 to April 4. 
The lockdown will see businesses closed for the next week, including Manila's casino and gaming venues. There will also be curfews imposed from 6 pm to 5 am, down from 10 pm.
Gatherings of 10 people outside are not allowed, and non-household members will not be allowed to gather indoors. Eat-in dining will not be allowed, but take-out and delivery services will continue to go ahead. Roque said there will also be an "intensified house-to-house search for those who have symptoms."
The Philippines suffered nearly a 90 percent fall in GGR in 2020, with gaming operations suspended from March until the end of August, followed by various restrictions that have impacted revenues.
Amid criticism of his handling of the pandemic, Duterte on Monday said the Philippines is not the only country under a lockdown, noting that many countries including Ukraine, France, Germany, Poland, and Italy also had to reimpose lockdowns. 
Duterte blamed the new covid-19 strain, which is believed to be more infectious.