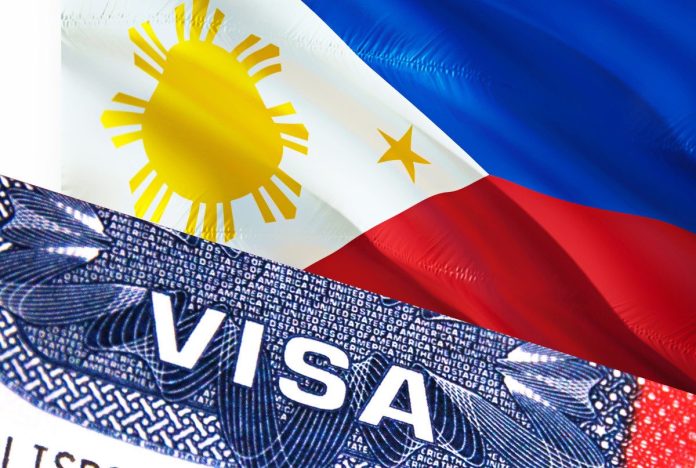 The Philippines Department of Foreign Affairs (DFA) has unveiled the preliminary launch of the Philippine e-Visa system. The initial phase of this initiative targets Chinese tourists in Shanghai, China, with plans to expand to India in the next stage.
DFA Assistant Secretary for Consular Affairs, Henry Bensurto Jr., announced that the system's beta testing will commence at the Philippine Consulate General (PCG) situated in Shanghai. The eventual expansion of the e-Visa system is envisioned to encompass all Philippine foreign service posts spread across China.
Highlighting the rationale behind choosing Shanghai as the starting point, Bensurto explained, "Among all, it has the highest number of applicants in China." This strategic decision aligns with the DFA's objective to optimize the implementation process.
The DFA aims to extend the system's coverage to include nationals from other countries, with a specific focus on Indians, by the culmination of 2023. Bensurto emphasized the cautious approach being taken during the preliminary stages, stating, "We're beta testing because we're testing the waters. We want to proceed gradually, particularly considering it's our inaugural endeavor into this domain. As it's uncharted territory for us, prudence guides us to adopt a methodical approach."
The introduction of the Philippine e-Visa system represents a pivotal step in streamlining visa application procedures and harnessing digital solutions to enhance diplomatic services. As the pilot phase unfolds in Shanghai, the DFA's foray into this digital frontier is expected to reshape the landscape of consular affairs in the Philippines and potentially set new benchmarks for diplomatic engagement.
Last week, Philippine President Ferdinand R. Marcos Jr. agreed to streamline the visa application process for tourists and international students to boost the country's tourism.
According to local media reports, the country's Private Sector Advisory Council (PSAC) has proposed the continuous improvement of airports and immigration experiences, alongside the strengthening of other niche tourism sectors, such as work/digital nomad tourism.
Work/digital nomad tourism refers to the trend of a hybrid work set-up where workers utilize technology to work remotely, even in beach destinations where a stable internet connection is available.
Among the countries offering digital nomad visas are Malaysia, Thailand, and Indonesia.
As of August 14th, approximately 3.4 million foreign visitors had arrived in the Philippines, accounting for about 71.4 percent of the 4.8 million baseline industry target for this year.
The country targets earnings of PHP2.24 billion ($39.4 million) and to employ 5.3 million Filipinos in the tourism sector in 2023.
It is expecting 4.8 million foreign visitors and 85.1 million domestic travelers by the end of the year.