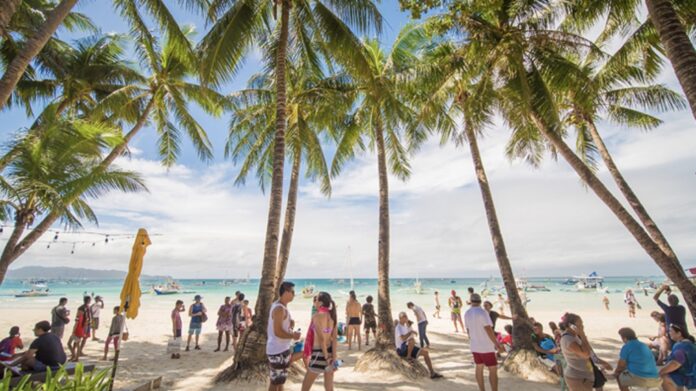 The Philippines will start its first-ever electronic visa system, with China scheduled to be the first country included in the scheme next month.
According to the Philippines News Agency, the new e-Visa will allow foreign nationals entering the country for tourism or business to apply for temporary visitors visas online.
Chinese nationals may access the Philippine e-Visa website via https://visa.e.gov.ph, which will be operational on Aug. 24, with the country's Department of Tourism targeting to bring back pre-pandemic figures that placed China as the Philippines' second top tourist market in 2019, when over 1.7 million Chinese nationals visited the country.
While announcing the new visa scheme, the Philippines Department of Foreign Affairs (DFA) Assistant Secretary Henry Bensurto Jr. said applicants can already fill up the application form at the portal, pay for the visa fee, submit via courier or personal appearance their printed and signed form along with their original documents, and wait for their e-Visa to be sent to their email.
An applicant, however, may still be required to undergo a face-to-face interview by the visa officer at the discretion of the embassy or consulate.
Prior to the pandemic, the Philippine Embassy and Consulates in China processed an average of 250 to 300 visas a day. However since the beginning of the year, Bensurto said over 48,000 Philippine visas have so far been processed from the country.