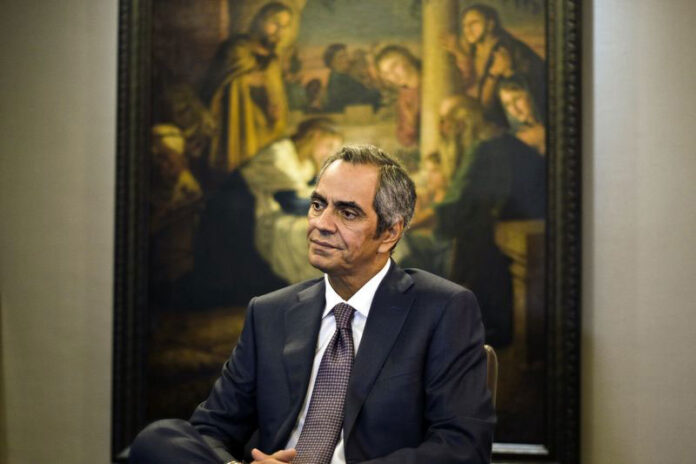 Bloomberry Resorts Corp. chairman Enrique Razon has high hopes for the company's online gaming business, and is expecting revenue to continue to pick up as the company grows the business.
During an annual stockholders meeting on Thursday, Razon said it has been building up its online business since 2020, and is hopeful in the near and medium-term it will become a large part of the business.
The Philippine Inland Gaming Operator (PIGO) scheme was launched in late 2020 as a means to lift Philippines' battered economy due to the Covid-19 pandemic.
The scheme allows licensed land-based gaming venues, including integrated resorts, casinos, and e-games and e-bingo outlets to offer their gaming products to Philippines residents.
At casinos, this includes both slot machines and table games.
"So far has grown strongly and has been delivering substantial revenues monthly from zero a year and a half ago and we are highly confident on this development and have been focusing on this area," said Razon.
Last month, Asia Gaming Brief discussed the ins and outs of the Philippines' domestic online gaming scheme in detail during a one-off pop-up forum.
In an April 10 report, analysts from Morgan Stanley pointed to Bloomberry Resorts as their "ASEAN top pick" due to its high exposure to local demand, making it a safer choice amid potential new Covid-19 variants.
The analysts said around 70 percent of the company's EBITDA comes from local demand, 11 percent from Chinese, and 19 percent from other parts of Asia including ASEAN.
Meanwhile, Razon said during the meeting that Bloomberry's $1 billion Solaire North casino remains on track to open in 2023, despite some delays in construction due to Covid-19.
"Work also continues at Solaire North, where the pace of construction remains limited, but still on-track for a 2023 opening."
"Solaire North will be an upscale mass-focused offering that, together with Solaire and the revamped Solaire Club, will profoundly expand our gaming footprint to take advantage of what we anticipate to be a burgeoning post-pandemic domestic mass and regional premium mass demand," Razon said.
Morgan Stanley analysts said the new casino could have a slot/EGM capacity similar to that of Solaire Resort & Casino in Entertainment City, and could allow Bloomberry to further tap into growing local demand.
"We expect Solaire North to bring in additional EBITDA of PP5.5bn in the first year of its operation (~25% of Solaire Entertainment City's), assuming its gaming capacity productivity is at 50% of Solaire Entertainment City's."
The analysts have tipped for Bloomberry EBITDA to reach 88 percent of 2019 levels in 2023 and 107 percent in 2024, not including the potential EBITDA contribution from Solaire North.