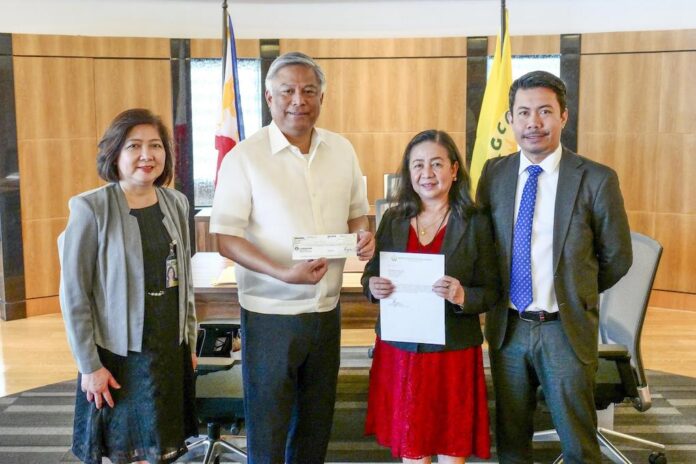 Philippine gaming regulator and operator PAGCOR announced that it has remitted some PHP1.95 billion ($34.74 million) in cash to the National Treasury – representing the agency's declared dividends for 2022.
The group's Chairman and CEO, Alejandro H. Tengco, noted that the dividends were a result of the PHP58.96 billion ($1.05 billion) it earned in revenue for 2022.
"With the resurgence of the local gaming industry in 2022, we were able to come up with another banner year as far as revenue-generation is concerned, thus this substantial contribution to the National Treasury," stated the Chairman.
Under the Philippines' legal framework, government-owned and controlled corporations (GOCCs) such as PAGCOR are required to remit at least 50 percent of their net earnings to the National Government.
The nation's Deputy Treasurer, Gisela Lood, noted that with the latest remittance "the government will be more financially capable to set into action many undertakings that will further the economic growth of the country".
PAGCOR's Chairman has pledged multiple times that the gaming industry must make its contribution to "nation building", seeking to improve regulation even as the nation continues to register record gaming revenue figures.
According to PAGCOR's most recent figures, Philippine casino GGR in 1Q23 topped $1.24 billion, up 76 percent yearly.
GCG Gaming Advisory Services Director Scott F. Feeney in a note on Monday indicated the advisory group was predicting total GGR in the nation to reach between $5.8 billion and $6.2 billion this year, 'exceeding 2019 by at least 20 percent'.
The group is also predicting that Philippine GGR 'will increase to at least $10 billion in full year 2027', on the back of the 'ever expanding Korean market, and the slowly increasing number of Chinese visitation'.