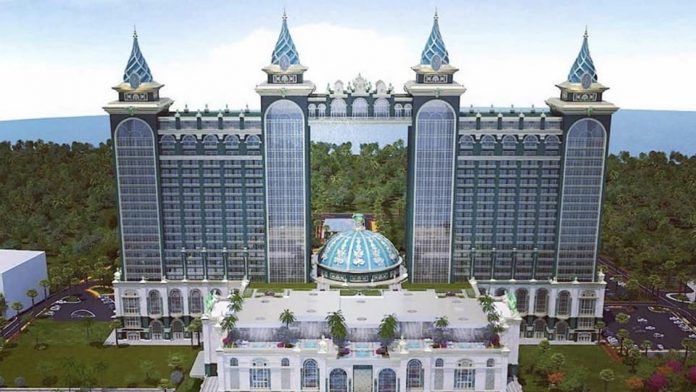 PH Resorts Group has announced that 'has ongoing strategic investor discussions with several parties relating to much-needed investment in its planned Emerald Bay integrated resort in Cebu.
Construction on the 12.4-hectare site on Mactan Island commenced in December 2017, but activity is currently 'minimal on a deliberate basis due to potential changes in specifications'.
The group had initially been expecting a financial liferaft from Solaire operator Bloomberry Resorts, which had proposed in May of last year an investment in the project but pulled out in March 'after considering the results of due diligence on the target companies and the projects'.
Following the termination of the term sheet, PH Resorts 'reentered into discussions with other parties that were previously put on hold due to the contemplated investment' by Bloomberry.
In order to now prop-up the property, the group notes that it is working with banks on its principal and interest payments and extending its loans. It also notes that its parent company 'shall extend its full and continuing support for PH resorts' regarding a PHP1 billion deposit received from Bloomberry, until it's in the position to repay the amounts 'without impairing their liquidity position'.
The parent company has noted it has 'demonstrated that it has the ability and willingness to support the Group in its financial obligations'.
The group notes that the above actions 'are feasible' and should generate 'sufficient cash flows to enable the Group to meet its obligations when they fall due' and 'support its operations and the completion of its projects'.