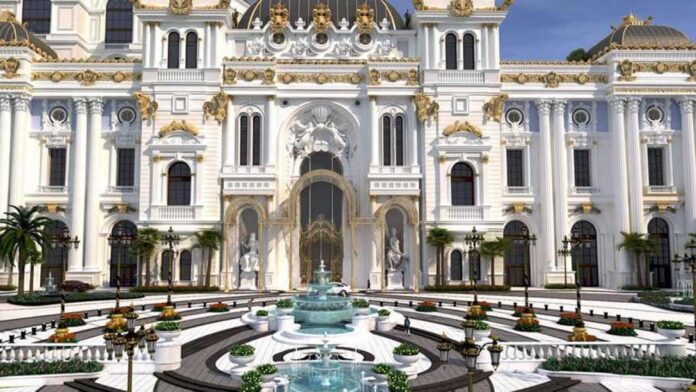 Imperial Pacific International (IPI) has written off more in gaming debts in the past three years than all of the casinos on the Las Vegas Strip in a decade.
The Hong Kong-listed company has already written off $1 billion and has provisioned for a further $100 million, said Tim Shepherd, director of Fortuna Investments, who was giving a presentation on the prospects for the Commonwealth of Northern Mariana Islands (CNMI) at the ASEAN Gaming Summit in Manila.
IPI, which has a monopoly on the island of Saipan, also owes about $100 million in taxes, fines and claims from creditors. The resort, which is still under construction, is now also believed to be in a dangerous state.
"It is a substantial problem for this company to get back on its feet after Covid," Shepherd said. "Other than being able to pay the lawyers to fight off creditors, they can't afford to pay the security guards, let alone the building maintenance."
IPI's casino has been closed since March 2020 due to the Covid crisis. The Casino Control Commission suspended its license in April last year for failure to pay its annual fees and had been seeking to revoke the permit due to continued non-compliance.
The regulator is in talks to find a solution to the crisis with the company, which has said it has found potential investors and is readying to reopen. IPI expects to reach a deal by the end of this month, it said recently.
Shepherd said he's skeptical given the problems facing the company and sees any attempt to buy IPI or its assets, or even to open a new casino on Saipan, as being something that will take years due to the number of legal cases.
The other two islands in the CNMI – Rota and Tinian – also have their own gaming acts and their own regulators and are looking for casino investors, Shepherd said.
"The Tinian Diamond Casino is ready to open and is much more appropriate in terms of size," he said. "The owner is looking for interested parties to either manage it, or buy it."
Rota is also looking for investment partners for casinos.
However, the industry is likely to face considerable challenges. With tiny local populations there is little domestic support and international tourism has not picked up post-Covid. IPI was also reliant on the Chinese market, which remains closed.
Local legislator Tina Sablan has warned that the CNMI is on China's blacklist for countries targeting its nationals for gambling and therefore even when the borders do reopen, those Chinese are unlikely to come back.
"I can't see anything positive coming out of CNMI for now," Shepherd said.