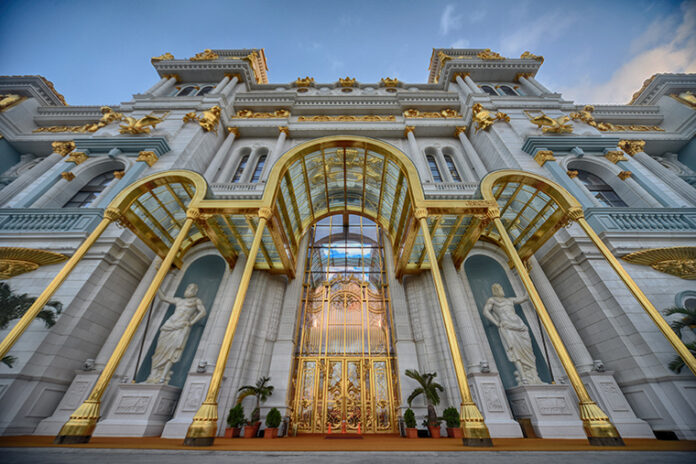 Saipan-based operator Imperial Pacific Holdings (IPI) said it has entered into an exclusive cooperation agreement with two third-parties that will generate annual revenue of $300 million and profit of $20 million.
The company said in a statement to the Hong Kong Stock Exchange that Sino Travel Samoa has agreed to underwrite the leasing of 250 hotel rooms. Sino Travel will provide will full support to Imperial Palace, including recruiting a hotel management team to operate Imperial Palace. 
It also said it had entered a separate cooperation agreement with Fujian Jiadingsheng Supply Chain Management. The four-year agreement, commencing in October 2022, allows the Chinese company to operate a 1000 square meter shopping mall at the Imperial Palace resort.
The agreement with Sino Travel Samoa is dependent on IPI obtaining all necessary licenses and approvals from Saipan's authorities in relation to the operation of Imperial Palace.
Imperial Pacific is fighting against efforts by the Commonwealth Casino Commission (CCC) to terminate the company's license due to non-payment of fees. The license has been suspended since April 2021 last year.
Earlier this month, a temporary restraining order over efforts to revoke the license was granted by Judge Ramona Maglona of the US District Court for the Northern Marina Islands, as the parties had said they had "made significant progress towards settlement and require additional time to finalize the terms of the agreement in principle."
"The Group has been actively communicating with CCC for settlement proposal with an aim to resume the casino resort developer license as soon as practicable meanwhile, the Group has been formulating business strategies to utilize the Group's currently available resources in generating income on the resort and leisure traveling part of the Saipan project with an aim to maximize Shareholder's value."