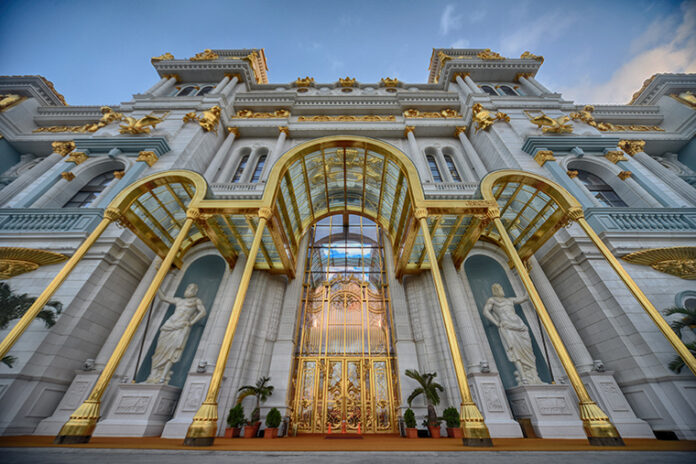 Imperial Pacific International (IPI) is reportedly close to a settlement with the Commonwealth Casino Commission in a dispute over the suspension of its license.
Judge Ramona Manglona of the U.S. District Court for the Northern Mariana Islands said she has granted a further temporary restraining order against a planned meeting to revoke IPI's license as the parties involved said they had "made significant progress towards settlement and require additional time to finalize the terms of the agreement in principle."
The TRO was extended for the fourth time for another 30 days to July 8th.
IPI's monopoly license to operate on Saipan has been suspended since May and the regulator wanted to hold a meeting to revoke the permit altogether following continued non-payment of fees.
IPI failed to pay the $15.5 million casino license fee, a $3.1 million regulatory fee and a $6.6 million fine to lift the suspension. It was given six months to settle its accounts.
IPI has claimed that it will soon receive financing of $150 million that will allow it to pay its dues and settle other outstanding claims.
However Democratic lawmaker Tina Sablan has previously told AGB that she's skeptical the promised funds will arrive.
"This isn't the first time that IPI has said financing is imminent. We've heard this before and we've even actually heard that exact amount before," she said. "It was a couple of years ago when IPI was telling the legislature that they expected $150 million financing to suddenly materialize and then they'd be able to restart and complete the project. Since the beginning of this whole project, it's been this litany of lies."
Sablan has said she thinks it's time for the CNMI to reevaluate its tourism policy to decide whether it needs casinos, especially given that she believes it is on a blacklist for Chinese travelers, who were expected to be the key market.
Hong Kong-listed Imperial Pacific was given the monopoly over casino gambling on the island in 2014. However, its efforts to finalize the construction of its casino have met successive delays and numerous problems leading to mounting lawsuits against the operator.
The company's gaming assets were put on the auction block last October to settle one outstanding legal claim, but that sale was canceled last minute as the company managed to find $2.45 million in funding.