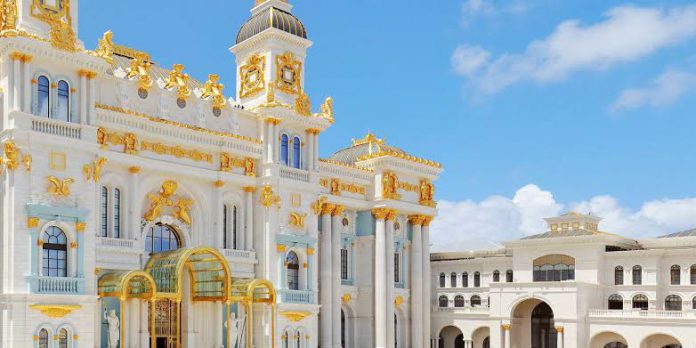 There's one casino executive this week who must be relieved it's Friday. Imperial Pacific CEO Donald Browne narrowly escaped a jail term after both he and the company were found in contempt of a Commonwealth of Northern Mariana Islands court.
Browne, who stepped in to fill the breach in the company's top position in July last year after a revolving door of executives, was found in contempt for failing to make court-sanctioned payments to creditors in a timely manner.
However, given the company did make a payment of $93,000 on Dec. 4th, the court decided it didn't need to incarcerate Browne as a coercive sanction.
Speaking to Asia Gaming Brief earlier this week, Browne spoke about the problems the company had been facing and IPI's interest in online gambling should the CNMI finalize a bill legalizing igaming.
Despite what seem to be fairly insurmountable challenges, Browne said he was confident that the company could push forward as a viable concern if it's able to overcome its current difficulties. 
He said the Hong Kong-based holding company is in talks with potential investors to pay the casino license fee, money owed to the Commonwealth Casino Commission and back pay for employees, which are conditions to be able to reopen the property. 
"We are looking at that, but we think we are close. I don't want to say how close," he said, referring to a potential capital injection. He also added he expected news before the end of the year.
Browne, a 40-year casino veteran who had been working in the casino's security and surveillance department, inherited multiple issues on taking on the CEO's role. 
The holding company was deeply in the red, posting a loss of HK$797.9 million in the six months to end-June this year. The interim report also notes that IPI had received a letter from the U.S. Financial Crimes and Enforcement Network in March saying it was investigating potential breaches of the Bank Secrecy Act, which could result in sanctions.
It also faces private lawsuits from various contractors claiming non-payment of bills. 
Imperial Pacific's problems in completing the construction of its hotel have been well documented. The casino portion of the project opened in July 2017, but without the promised luxury accommodation for its high roller clientele.
A couple of powerful typhoons sweeping across the Pacific island played their part in delaying construction, but Browne says the main issue has been the lack of labour, due to visa restrictions on imported workers. 
"The labour is the biggest challenge. We've tried various visas with workers from many different countries. It's highly challenging."
Browne said that given most of the investment has already been made in the hotel project, there wasn't much scope for scaling back the resort to reduce costs. Although, he did say they may cut back on plans for a few restaurants.
The resort has now been closed since March, due to Covid-19 restrictions and subsequent non-payment of the $15.5 million license fee and $3 million payment to the CCC. 
International tourists are not expected to return to the island until May, when tourism authorities have said flights are likely to resume and even when they do, Browne is not expecting the VIP market to return as before.
If the hotel is completed, together with support from the local mass market, Browne says it would be possible to "eke" out a profit.
"The local gambling market is very predictable. A lot of Chinese and Koreans, who when they have money to spend, like to spend it on gambling." 
Given the challenges, news that the government is moving forward with a bill to allow online gaming, may be one ray of light. 
The Senate Internet Gaming Bill that passed is now back in the House where it originated in March of 2019 with some modifications. 
"Therefore it may be a bit premature to discuss the Senate Bill at this time until it passes and is signed by the Governor," Browne said. "But yes, IPI is very interested in internet gaming and in particular mobile gambling applications. Once NJ was successful at overturning PASPA and sports wagering has been legalized clearing the way for all States to enact legislation, internet sports books are absolutely exploding and growth is predicted in double digits for several years."
However, he said IPI will need to carry out a more detailed cost/benefit analysis to ensure any investment in online platforms will be profitable. 
"Preliminary estimates are that profitability can be achieved," he said,  but there are many components that figure into the equation, such as payment processing, platforms, content, etc.  
It's also early days in the process and will by no means be an immediate lifeline for the company as regulations are discussed and enacted.
As Fortuna Investments Director Tim Shepherd explains: "The bottom line is that the law as written allows internet gaming outside CNMI only in so much as it is legal to do so / that those territories give the operator legal consent."
"Where do they think that will come from? China? Thailand? UK? Impossible. The best they can hope for would be joining / offering online gaming within mainland USA but which states would want to give CNMI money for something they can already offer? CNMI has a total of less than 50 000 people, most are quite poor.  It's a dead end."
Browne says he agreed to step in to help the company out, as it needed to appoint a CEO to comply with regulations. Despite narrowly escaping a jail term, he is still determined to push on through.
"I'm confident we'll get it done," he says.