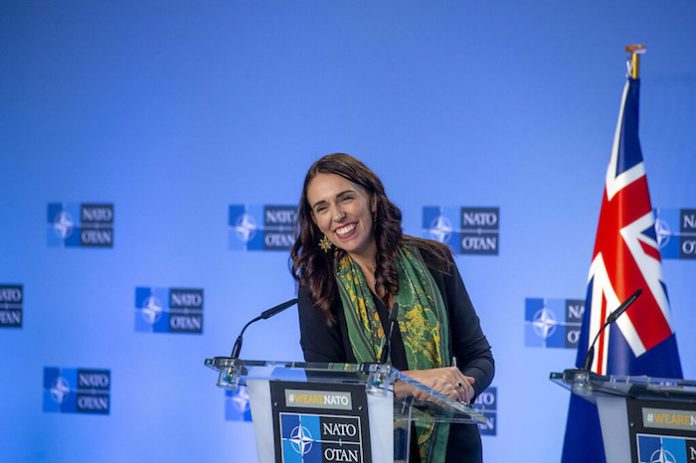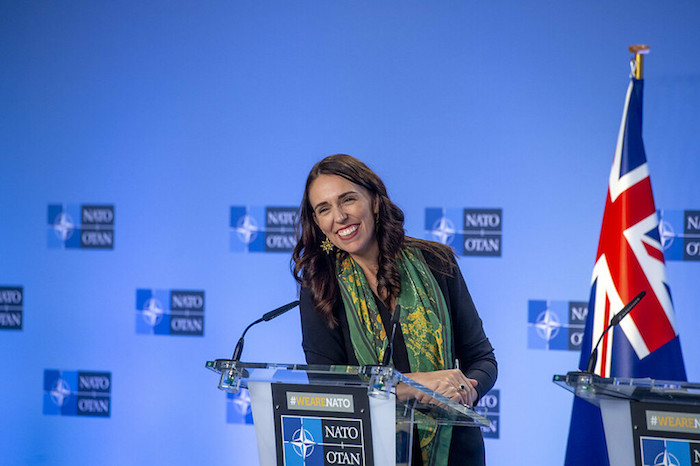 New Zealand's main political parties are unlikely to change the gambling landscape post general elections that end on Saturday, although the picture may be different if the hard left Green Party becomes part of the government.
The Green Party, which currently only plays a supporting role, is seen as likely to push hard for tighter restrictions on online gambling and a crackdown on pokies and any social harm caused by gambling.
Voting has been underway for two weeks and ends with the traditional polling day on Saturday; nearly sixty percent of eligible voters will have already voted in advance.
The current government is a coalition of the centre left Labour party and the nationalistic New Zealand First party, and the coalition is supported by a supply and confidence agreement with the Green Party.
Polling indicates that New Zealand First will lose all its representation and that the next government will comprise either Labour alone, or an arrangement between Labour and the Greens.
The opposition centre right National Party is well behind in the polls, although its further right ally the libertarian inclined ACT party will gain sharply.
No party is proposing to lift or change the current freeze on the granting of new casino licences. Currently six casinos operate in five cities in New Zealand and four of the licenses are held by SkyCity Entertainment Ltd, which has licences in Auckland, Hamilton and two in Queenstown.
The current government has started a number of policy reviews covering the number and distribution of pokie machines in pubs and clubs in the community, online and offshore gambling, and the use of credit cards in casinos.
These are being conducted by the Department of Internal Affairs, which is the gaming industry regulator and until the election was headed by a New Zealand First Minister as part of the power sharing arrangements.
The reviews will continue, a New Zealand First spokesman told AGB and there will be consultation on the officials' recommendations before final decisions are made. In other words, the usual policy making process will be in place.
In response to questions from AGB, a Labour spokesman said the party would wait to see the officials' reports before committing to any particular course of action. It said, "Local government has the responsibility for managing the location and number of licences and pokie machines in their district. We support measures put in place by some councils to reduce prevalence of pokie machines through a 'sinking lid' policy.
The Greens favour councils having the power to ban pokie machines in their areas. And local communities should be able to vote on the renewal of gambling licences, when they come up for renewal, the party's manifesto says.
Many sports and community groups depend on profits from pokies being channelled back to them as grants.
Labour said, "If community funding from pokie machines is significantly reduced, it is likely local and central government will work together to ensure funding for these important community assets is maintained through another avenue."
The Greens' Manifesto says "casinos and gaming machine venues should be required to distribute a percentage of their profits to the wider community through transparent and publicly accountable funding distribution processes." And the party would set up a transitional fund to provide community groups with new types of funding, as pub pokie revenue reduces in line with the (reduced) number of machines.
The main opposition party, National, says it "takes a practical and common-sense approach to gambling, recognizing that it is a sector that provides a source of enjoyment for many Kiwis who gamble responsibly. We believe in reducing the harm caused by problem gambling."
It wouldn't commit to any changes to the current regime which allows New Zealanders to bet through off-shore gambling sites pending the outcome of the current review into the issue. About $200 million ($125 million) goes off-shore annually, which the party says disadvantages local providers and deprives the government of revenue and contributes to greater harm from gambling.
"We are awaiting the outcome of the Department of Internal Affairs' review of online gambling, which we will then consider and form a position on as a caucus. If there is evidence of harm occurring through online platforms, we will look into solutions to minimize problem gambling and promote responsible gambling."
The state of the racing industry generated much controversy during the current term of government, mainly driven by the Deputy Prime Minister and leader of the New Zealand First Party Rt Hon Winston Peters.
He commissioned a review of the racing industry by well-known Australian racing identity Joe Messara, which found a moribund industry unable to support itself or to grow to its potential.
He recommended some widespread changes, the most contentious of which was to close many tracks in smaller centres and to divert money from the sale of land to larger racing clubs to increase stake money and fund better facilities.
The changes were widely supported by breeders, owners and trainers, but condemned by racing clubs in provincial centres.
Legislation allowing clubs to transfer their land voluntarily to other local entities (such as community trusts) has got around the compulsory acquisition argument. Smaller clubs will still lose their licences and will stop racing but their assets will be protected. That has the support of the National Party and has taken the heat out of the issue.
Meanwhile the Labour – New Zealand First government has pumped over $70 million ($40 million plus) into racing to maintain breeding, improve on track facilities and retain staff, one of a number of sector rescue packages to combat the effects of covid 19.
It has also restructured the TAB and appointed a Racing Industry Transition Board to complete its reforms of the sector.