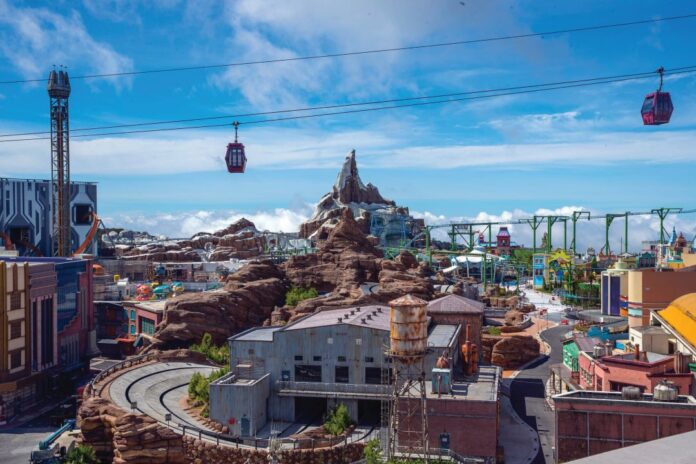 Genting Malaysia said it would progressively roll out remaining attractions at Resorts World Genting and ramp up operations elsewhere as borders open and Covid fears ease.
Executives from the Malaysian conglomerate gave a corporate presentation at the Nomura ASEAN Virtual Conference last week, as reported by The Edge.
Genting Malaysia said it will also proactively manage the group's cost structure to adapt to the changing operating environment.
Malaysia has said it will reopen international borders from April 1st, while rising vaccination rates at home will also support domestic travel. Although the country's Muslim population is not permitted to gamble, other segments of society have supported growth at the resort.
It recently opened its SkyWorlds outdoor theme park, which was the crowning glory of a major overhaul of the property.
In the U.S., the company said its slot gaming hall, Resorts World Hudson Valley, in Orange County, is on track to open in summer this year.
In New York , a new Hyatt Regency JFK Airport will also be a key driver for growth. It also plans to leverage synergies between Resorts World New York City and Resorts World Catskills to grow its market presence.
Genting has been expanding its presence in North America, where gross gambling revenue has now exceeded pre-pandemic levels, and is expected to seek a full casino license in downstate New York.
The New York State Gaming Commission is expected to submit a report to the governor and state legislature by June, to be followed by a Request for Applications. As many as three new licenses are expected to be issued from 2023.
Genting Malaysia recently reported that it returned to profit in 4Q21 as revenue surged following easing Covid restrictions and said it was paying a special dividend to shareholders.
The Malaysian operator reported net profit of RM124 million ($29.5 million) compared with a loss of RM285.1 million in the same quarter a year earlier. There was an 81 percent jump in revenue in the quarter to RM1.88 billion.
Adjusted EBITDA was RM738.1 million, more than four times the level reported in the same quarter last year.