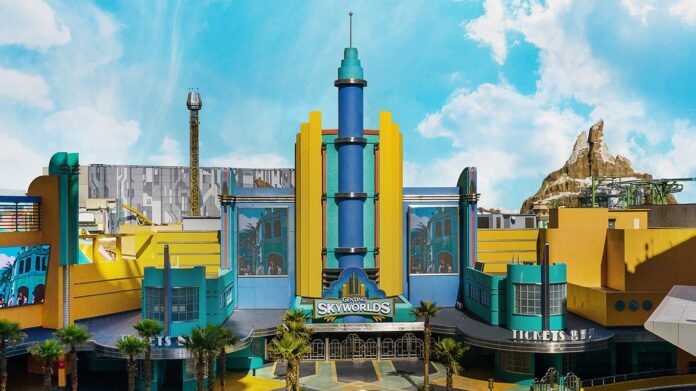 Genting Malaysia returned to profit in 4Q21 as revenue surged following easing Covid restrictions and said it was paying a special dividend to shareholders.
The Malaysian operator reported net profit of RM124 million ($29.5 million) compared with a loss of RM285.1 million in the same quarter a year earlier. There was an 81 percent jump in revenue in the quarter to RM1.88 billion.
Adjusted EBITDA was RM738.1 million, more than four times the level reported in the same quarter last year.
In a filing with the stock exchange, Genting said it was "cautiously optimistic" about the near-term prospects for the leisure and hospitality industry in the markets in which it operates as Covid restrictions are lifted.
Genting Malaysia operates Resorts World Genting, the country's only casino. It also has operations in the U.K.; Crockfords Casino in Egypt; Resorts World Bimini in the Bahamas, and Resorts World New York City, while its associate company operates Resorts World Catskills.
Genting said it will pay a special dividend of 9 sen per ordinary share on March 31. It's the second Asian operator this week to announce a payout to shareholders after Macau's Galaxy Entertainment.
For the year as a whole, Genting Malaysia remained in the red, though its loss narrowed by 55 percent to RM1.051 billion. Revenue for the year was down 8 percent.
Resorts World Genting reopened on September 30 and the company said it had seen higher business volumes, with revenue up 49 percent to FM961.9 million in 4Q21. The group also recently opened its SkyWorld outdoor theme park, which was a central plank in a major revamp of the property. The attraction is expected to drive visitation to the resort and add to the bottom line.
In the U.K. and Egypt, revenue in the quarter surged more than three times the level in 2020 to RM433.2 million as the operations were no longer impacted by the intermittent Covid closures that affected performance in 2020.
Resorts World New York City saw gross gambling revenue return to pre-pandemic levels, with overall U.S. and Bahamas revenue up 43 percent to RM350.7 million. Empire Resorts also exceeded pre-pandemic gross gambling revenue, Genting said.
Genting is planning to expand its presence in New York state and said its Resorts World Hudson Valley video gaming facility is likely to open this summer. The group also plans to scale up operations in New York following a $400 million expansion to turn the property into an integrated resort facility. Genting has indicated that it's positioning itself ahead of the possible issuance of full casino licenses in downstate New York.
Empire will also begin mobile sports betting operations in New York.