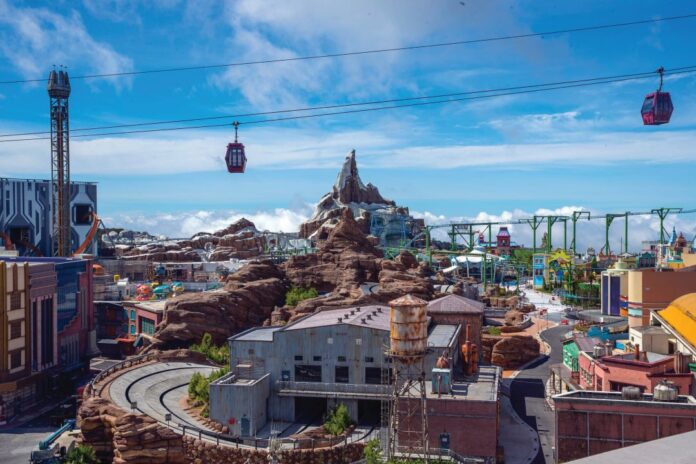 The opening of Genting Malaysia's SkyWorlds theme park has been delayed again to coincide with the Chinese New Year in February, which is likely to be positive for the operator, according to Maybank research.
The park, which is expected to be the key draw in the revamped Resorts World Genting, was due to open on Dec. 10th, but was delayed as the company is ironing out software issues, the investment bank wrote. Despite the failure to open the theme park, visitation to the resort was strong over the Christmas period, it notes.
Maybank said that according to the Google Mobility Retail & Recreation Index, which measures interest in retail and recreation relative to pre-Covid times, shows that Malaysians are more comfortable outdoors today, which is positive for Genting. Internet search trends also show that "RWG" is front of mind for many Malaysians during holidays.
The country has a high vaccination rate and the number of hospitalisations and deaths has eased. Therefore as long as Omicron is kept at bay, the upcoming holidays are likely to be strong, the bank said.
Maybank has a Buy rating on Genting Malaysia, with a slightly lower price target of MYR3.38 down from MYR3.40 previously.
SkyWorlds is expected to be loss making, at least initially, the bank said. Therefore it has raised its estimates for 2021 earnings. It now expects the loss before interest and tax to be 2 percent narrower due to the deferred opening.
Maybank has trimmed its earnings forecasts for 2022 and 2023 by five and 6 percent respectively.
Analysts are expecting a brighter future for Genting Malaysia as the theme park is forecast to drive visitation, even if in itself it will be loss making.
The Malaysian operator reported a 42 percent drop in 3Q21 revenue to MYR826.3 million ($194.8 million), while its net loss narrowed to MYR289 million from MYR705 million a year earlier. The group got strong support from its overseas operations, but Covid lockdowns at home pushed its Malaysian operation to an EBITDA loss of MYR165 million from a profit of MYR425 million a year earlier.
The group as a whole was EBITDA-positive at MYR62 million, down from MYR301 million a year earlier.