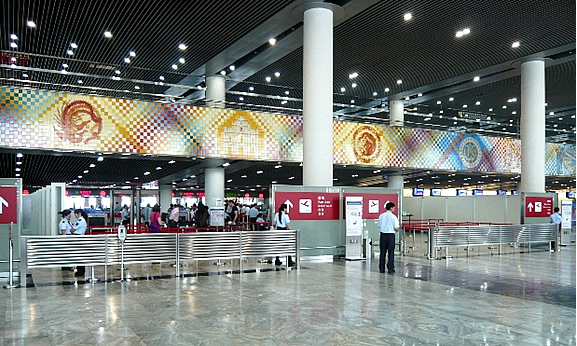 The number of commercial flights to Macau in June went up by some 525 percent yearly, topping 3,281, while those in the first half-year rose by 184.6 percent yearly, to 15,617, however official data show that foreign visitors to the SAR are still at just 30 percent of 2019 levels.
Speaking to media over the weekend, the Deputy Director of Macau's tourism bureau, Cheng Wai Tong, noted that "foreign visitor tours are recovering more slowly, as this requires cooperation with the tourism sector of these countries.
"The recovery of international flights also has not been very quick, due to various aspects linked to capacity of workers and operations at the Macau airport," notes the official.
"While flight links have increased, there still aren't enough," laments Cheng, pointing to the strong demand for travel driving an increase in prices.
Overall, authorities lament a slow recovery in some formerly top markets, such as South Korea. Gaming operators say they are moving ahead with plans to set up new tourism bureau offices in such countries to sell Macau as a destination.
"The objective is to attract more foreign tourists for Macau's non-gaming elements," notes Daisy Ho, Chairman of legacy gaming operator SJM, stating that the operator is focusing in particular on Asian markets.
OF the 11.64 million visitors that came to Macau during the first half-year, some 7.54 million came from mainland China, of which 4.51 million were traveling under the individual visit scheme (IVS), the figures were a rise of 141 percent and 410 percent yearly, respectively.
Hong Kong visitors meanwhile, totaled 3.54 million during the period, up 1,051 percent yearly.
Macau's third top-largest visitation came from Taiwan, at 175,720 in the half-year period, up 408 percent yearly.
The Philippines was the largest non-Chinese visitor source market, at 114,282 in the first half-year, a 67-fold rose.
Authorities are also looking to increase MICE tourism, with expectations for 170,000 such visitors in 2023, as over 1,000 convention and expo events are to be held this year in the territory.