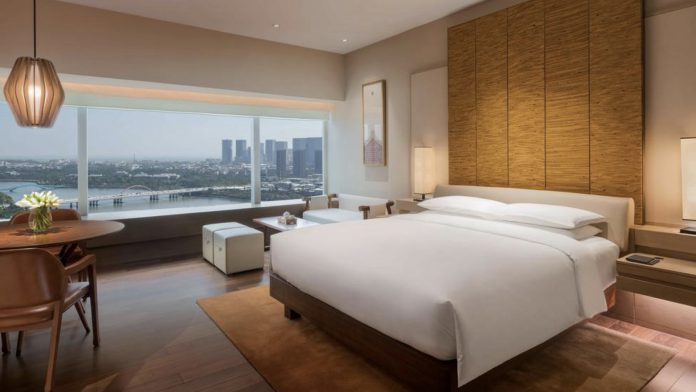 The average occupancy rate of guest rooms in Macau stood at 46.8 percent in November, rising 2 percentage points month-on-month and 2.8 percent year-on-year, according to the latest data from the Macau government.
A total of 116 hotels and guesthouses offered accommodation services in the month, compared to 119 in 2020.
November in Macau is generally a busy time for events, with the Macau Grand Prix, and the Food Festival leading to a 25.9 percent increase in visitor arrivals this year.
The data also found that the number of guests in Macau's hotels and guest houses rose slightly in November, up 1.3 percent to 481,000. The average length of stay of guests grew slightly by 0.2 nights year-on-year to 1.8 nights.
The number brought the average occupancy rate of guest rooms to 49.6 percent from January to November this year.
The DSEC also noted that there were around 1,600 visitors joining local tours in November.