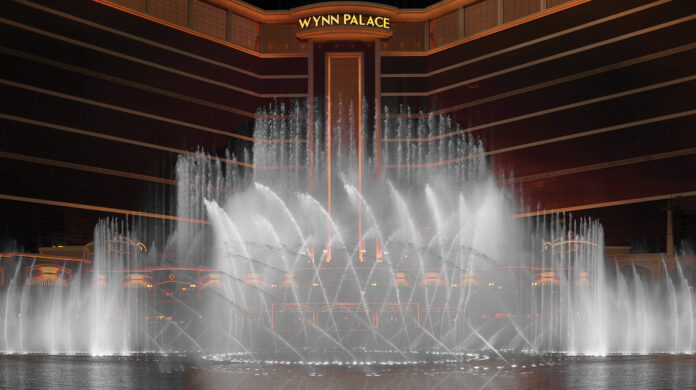 Wynn Macau's mass gross gaming revenue (GGR) is likely to grow up to 10 percent from 2019 levels in 2024, says Deutsche Bank, equating to growth from $2.72 billion to $2.99 billion.
"Looking ahead to 2024, we are forecasting Wynn's mass GGR to expand 10 percent from 2019 levels. We believe this forecast is supported by: the expansion in China GDP, relative to 2019, a shift in Wynn's strategy to focus more on the premium mass segment to offset the VIP shortfalls, and recent periods of intermittent strength, in which mass gaming trends approximated 2019 levels, despite numerous logistical challenges for travellers", analysts Carlo Santarelli and Steven Pizzella wrote in a note issued on Wednesday.
Deutsche Bank previously noted that it was estimating the VIP market would return to roughly 37 percent of 2019 levels in 2024. "Assuming our mass and VIP GGR estimates, the 2024 GGR mix would shift to 76 percent mass (51 percent in 2019) and 24 percent VIP (49 percent in 2019). This mix dynamic, coupled with the improved VIP margins, and despite the 100 bps increase in the gaming tax rate, should drive gaming segment margin expansion of ~800 bps (31.4 percent 2024E vs 23.4 percent 2019)".
Macau getting more visitors, but less punters
Regarding Macau's recovery overall, the analysts noted that through February visitation to Macau and Macau's GGR values were both down to 57 percent of 2019. However, visitation was up to 122 percent and GGR at 55 percent on a yearly basis.
The group notes that the disparity between visitor numbers and GGR, on a yearly basis, shows that visitors have been of a lower quality from a gaming perspective. Analysts point out that through mid-March daily GGR figures average about MOP370 million ($48.5 million).
Regarding future uncertainties, Deutsche Bank also pointed out that "despite the removed pandemic-related impediments, several governors remain in place, though we expect these headwinds to ease gradually over the coming quarters".
Deutsche Bank added some factors that may contribute to Macau's recovery pace, including the early February relaunch of tour groups, for which demand continues to build, and also the resumption of full bus and ferry schedules to Hong Kong, the easing of elongated visa processing times and the full recovery of flight frequencies at Hong Kong Airport.