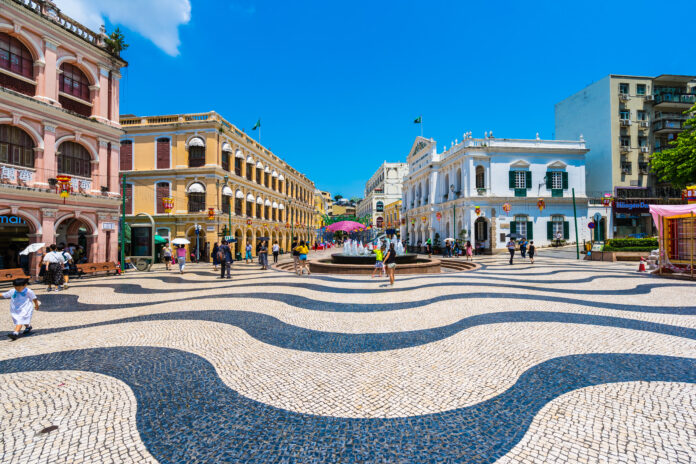 This pandemic has changed the lives of many Macanese and millions of others globally. In this part of the world, we have moved from controlling its proliferation to managing a potential deep economic fallout as a result of it. 
Nonetheless, industry observers worldwide have praised Macau for its prompt and effective management of the pandemic so far. However, the eagerly-anticipated Golden Week has come and gone.
As we ponder why visitation has not returned as much as we wanted, we nevertheless need to look further into the future on the types of product portfolio that we should offer.
The good thing is that even in times of great economic depression, there is hope and opportunity. To support the Macau government initiatives to diversify, Macau and its integrated resorts need to dig deeper and innovate. We need diversity in terms of customer base and product offerings. As a Chinese city, Macau will nevertheless continue to tap on its Mainland Chinese market, even as we seek to diversify our tourist base market. 
In the next 20 years, Macau will play a critical role within the Greater Bay Area (GBA) and work closely with GBA cities in all areas, since they supply the largest proportion of our annual visitor arrivals.
"For Macau to diversify its economy, continual innovation in the marketplace is a definite must."
For years, we were told that Macau is to be a World Center for Tourism and Leisure. But, above all, this pandemic has revealed Macau's major weaknesses particularly as a city that is over-reliant on tourism and tourist money, not just gaming and gambling. 
To effectively diversify Macau's economy, we must gradually develop other economic sectors beyond tourism. Despite our mission to diversify, we should not ignore nor demonize our gaming market, as it still makes a significant contribution to our economic prosperity and will continue to play a major role in our future economic development. For Macau to diversify its economy, continual innovation in the marketplace is a definite must.
For example, it is easy to envision a city that will have better connectivity, both physically (i.e., between different properties and attractions) and digitally (e.g., digital payment). More importantly, a physically better-connected Cotai with purposefully-designed covers and boardwalk and buzzing activities can surely revitalize the market. 
In addition, a combination of interior and exterior attractions on Cotai (i.e., weekend street flea market along the Strip), much like the Las Vegas Strip, may be viable as we innovate. We may start to toy with the idea of moving our tourists from indoor to outdoor during cooler weather.
Two non-gaming sectors that consistently performed well in the past decades are our food and beverage and luxury retail sectors. With 20 Michelin-starred restaurants, restaurants that offer varied international cuisines and numerous local outlets serving Macanese food, Macau can truly develop its gastronomy further. 
Similarly, our retail market, specifically our luxury segment, has ballooned along with our gaming market since 2003. Macau should continue to develop its gastronomy and retail industry in the next 20 years, with a major focus on service quality and distinctiveness.
The future of Macau non-gaming sectors will certainly also include more technology-enhanced entertainment such as drone entertainment shows, drone races, ESports, AI visual projection displays, etc. This tech attracts young and adult tourists alike. 
We cannot ignore our senior visitors, who may be avoiding traveling nowadays because of their higher risk to COVID-19, but what is grey now may be golden to Macau in the future. This phenomenon gives room for the development of the medical, health and wellness tourism sectors.
For a city surrounded by waters, there are surprisingly few water-related communal and tourism activities. This could change as we increasingly look for innovative ideas to raise the living quality of residents and to boost novelty in our tourism product offerings. In fact, further development of sports or, more accurately, sports entertainment tourism, beyond our current portfolio of Grand Prix and other international sports events (like boxing and volleyball competition) will continue to grow in importance as complementary product offerings to health or wellness tourism.
To promote Macau as an international tourism city, Macau and its integrated resorts will need to, consciously, develop "instagrammable" (i.e., wechat-able or even douyin-able) attractions and/or Instagram-worthy iconic structures (or even buildings). The current most "instagramm
able" attractions in Macau are mostly centered on cultural or historically rich places like the 20 UNESCO sites and old Macau streets. Iconic buildings, whether old, new, East or West, like Macau Tower, Ruins of St. Paul's, Hotel Lisboa and/or Macau Eiffel Tower, add to the visual richness of our destination and provide easy mental access to online users. 
To this point, Macau and its integrated resorts will need to create stronger mental pictures that are enduring and easily accessible on the internet and various mobile social media. Mental availability, along with physical accessibility, can help pull our targeted tourists over. 
While physical accessibility centers on making it easier for our visitors to come to Macau (i.e., taking away the need for nucleic acid test, travel visa availability and easy of application, and facilitating private transportation from point to point), mental availability is about making visible our brands/offerings/promotion to our potential visitors and getting into their consideration set every time they think about a destination. 
Moreover, to be successful, Macau needs to be seen as a place for world-class entertainment, beyond gaming – a perception still lingering among many of our visitors. Macau will need to build a stronger city brand that conveys this message and, more importantly, relates to premium quality in products and services.
Above all, one non-gaming sector that relies less on mass tourist numbers and more on visitors' spending power is the business travelers' market. For years, the Macau Government Tourism Office has attempted to build an amicable international MICE (Meeting, Incentives, Conferences and Exhibition) market but with limited success. This effort will certainly continue with the adding of more, and better, modern MICE facilities. Among all, incentive-meetings are more targeted and can bring about the "right" bleisure (business-leisure) visitors to the city – visitors with, potentially, higher net worth and spending propensity. This segment will grow further as connectivity within GBA improves. A MICE destination targeting 'bleisure' travelers from neighboring GBA cities may work – one that focuses on short-trip and short-stay MICE tourism that more effectively make use of Macau's regional airport, land- and sea-based connectivity to these relatively nearby cities.
To build diversity beyond tourism-dependent economic sectors, which mostly rely on visitor arrival numbers, Macau has to look towards other areas such as the featured finance, medical, health care, and/or even the education market. As it continues to strengthen its services-related sectors, Macau's efforts to diversify in these new industries will require new knowledge, skills and capabilities. This means an increase in the import of foreign talents and the education or re-education of existing local employees to take up new roles. For the former, it will require a review of current labor law and regulations, and for the latter, an expansion of training/educational programmes for its existing labor force.
---
*Desmond Lam is a Professor in Integrated Resort and Tourism Management and the Director of Accreditations at the Faculty of Business Administration, University of Macau. A life member of Clare Hall (University of Cambridge), Desmond is a recipient of several awards including the Emerging Leader trophy at the 2016 Asia Gaming Awards.