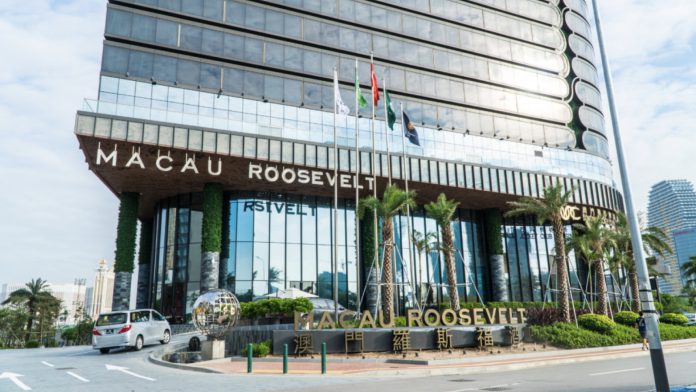 Macau's hotel occupancy rate stood at 44 percent in January, down 10.8 percentage points from the prior month due to the impact of tighter border controls due to Covid outbreaks.
The occupancy rate was 3.7 percentage points higher than in January of 2021, according to figures from the Statistics and Census Service (DSEC). The number of overnight visitors dropped 38.1 percent in the month.
Covid cases in Zhuhai, the city bordering Macau, and the wider province of Guangdong, forced the government to reduce the amount of time that travelers have to take a Covid test prior to travel. Visitors currently need a negative test 48 hours prior to departure, shortened from seven days before the outbreaks at the beginning of the year.
DSEC said the number of guests in hotels rose by 14.2 percent year-on-year to 515,000, with Mainland guests rising 10.8 percent to 418,000 and local guests up 40.5 percent to 68,000.
The service said its statistics exclude hotels that are being used for quarantine services.
There were a total of 118 hotels in January 2022, down one year-on-year. The number of available rooms increased by 9.1 percent to 39,000, boosted by new openings such as SJM Holding's Grand Lisboa Palace last year.
Macau Chief Executive Ho Iat Seng has reiterated that Macau will continue to pursue its zero-Covid strategy.
In Macau, any visitor arriving from a foreign country (except Mainland China) is required to present three negative nucleic acid test results and is required to undergo 21 days of medical observation with another 7 days of health self-management.
If they test positive, they are required to undergo a full 28 days of quarantine.
The requirements are slightly for those coming in from Taiwan and Hong Kong, with visitors from both places requiring only 14 days of medical observation.
Speaking to reporters on the sidelines of an event last week, Ho Iat Seng said that the government would monitor closely the latest epidemic-related developments in neighboring places and would persist with the anti-epidemic policies adopted by the country.