Senior officials from ASEAN, China and United Nations Office on Drugs and Crime (UNODC) have agreed to address transnational organized crime and trafficking in persons associated with casinos and scams.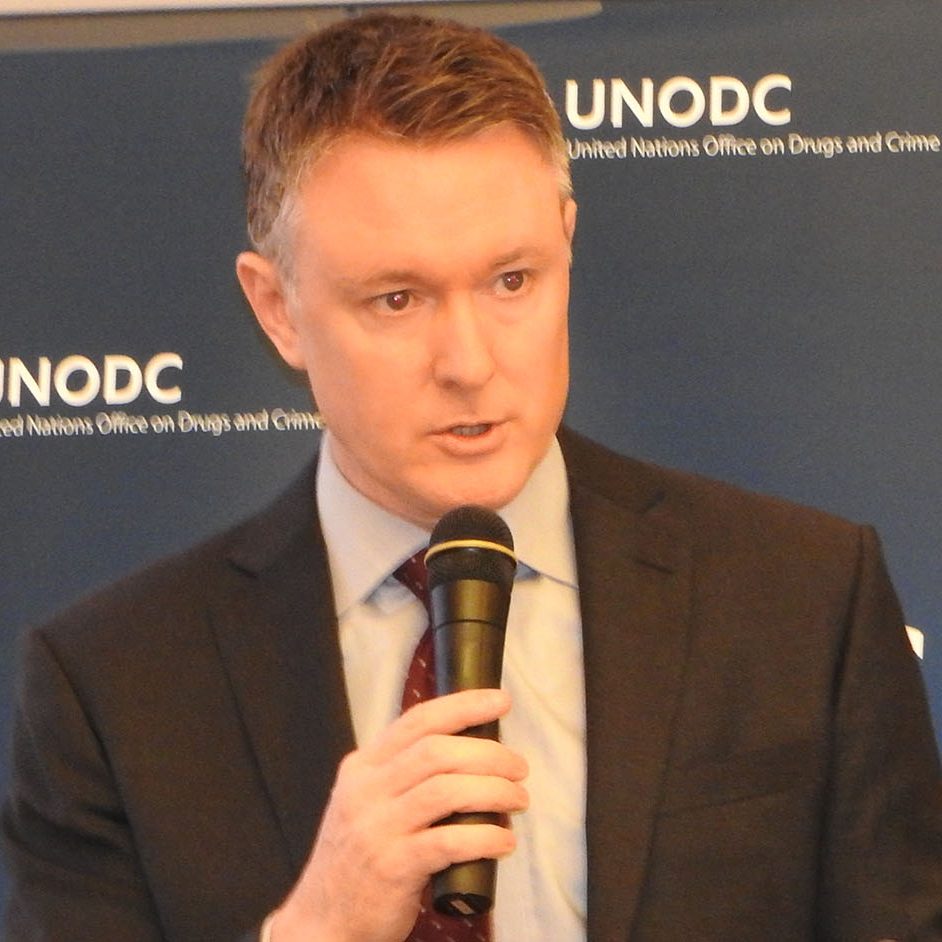 In an event held in Bangkok, to announce the most recent report on' Casinos, cyber fraud, and trafficking in persons for forced criminality in Southeast Asia' Jeremy Douglas, the UNODC Regional Representative, stated that trafficking in persons connected to casinos and scam operations run by organized crime has 'mushroomed across Southeast Asia, particularly in the Mekong' area.
'There is an urgent need for regional cooperation to address these increasingly integrated and interlinked crimes in the region, as well as the ecosystem they exist in,' Douglas added.
Senior officials from ASEAN and China gathered together with UNODC in Bangkok to initiate the development of a strategic plan to respond to this issue, in a meeting co-chaired by the Philippines and UNODC.
The plan is now finalized and will be tabled by the Philippines at the next ASEAN Senior Officials Meeting on Transnational Crime (SOMTC).
The plan includes measures to improve preventive responses, the identification and protection of victims, and the capacities of law enforcement and criminal justice officials to investigate and cooperate.
Pandemic boosts online casino boom in Mekong region
According to the UNODC report, the rapid proliferation and expansion of the online casino and gaming industry in several high-risk jurisdictions of the Mekong region has
been flagged as a concern by regional authorities in recent years.
'This trend accelerated with the onset of the COVID-19 pandemic, as evidenced
by a significant increase in online betting and gambling platforms, as well as the expansion of online betting products and payment methods including cryptocurrency payments,~the report adds.
'At the same time, the rapid emergence of technology including mirror websites, cryptocurrency and third-party betting software or so-called 'white-label' service
providers in the region has meant that it has never been easier to set up an online casino operation with limited technical expertise and overhead capital, irrespective of gambling laws within a given jurisdiction.'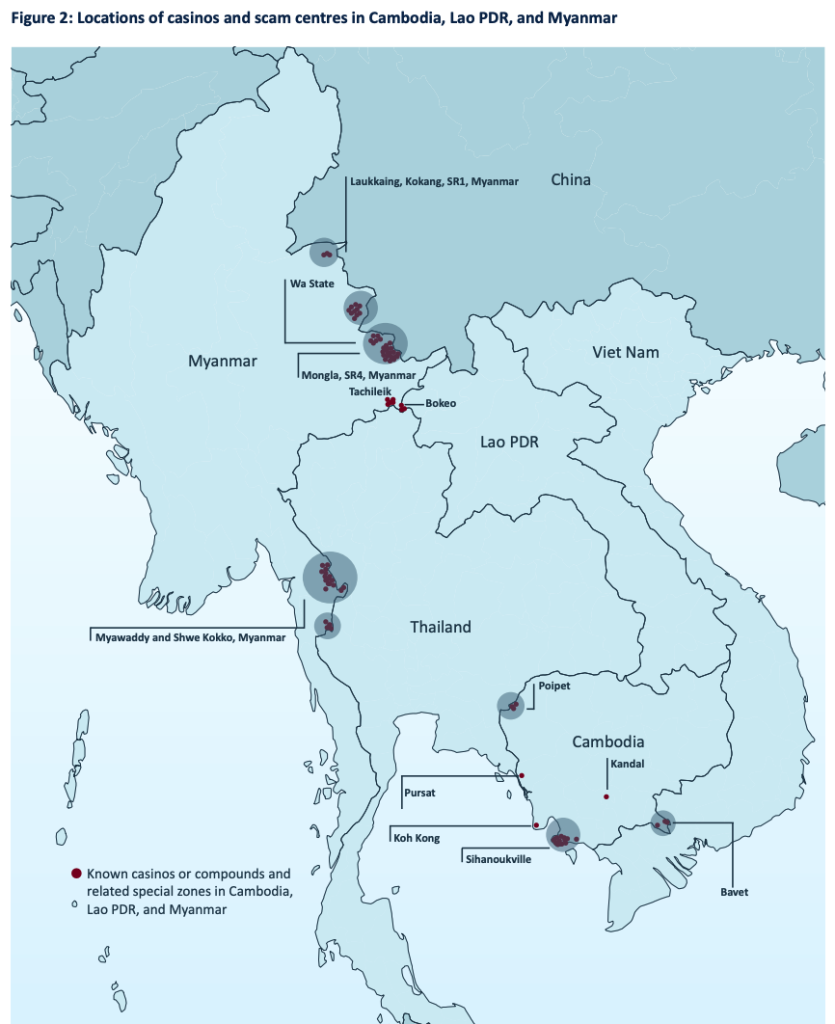 For example, COVID-19 is said to have brought a 'rapid halt' to the ambitions of organized crime groups to attract millions of gamblers and tourists from China and
Southeast Asia to the casinos in the SEZs of the Mekong region and the Philippine Offshore Gaming Operators (POGOs).
At the same time, strict lockdowns and border controls meant that gamblers could no longer travel freely to Cambodia, Lao PDR, Myanmar, or the Philippines, focring organized criminal groups' to search for new sources of revenue.
Chinese authorities have also reinforced its crackdown on domestic and overseas illegal gambling operations targeting mainland nationals in recent years.
Just in 2020 alone, authorities in mainland China were said arrested over 75,000 suspects involved in illegal cross-border gambling, with at least 600 extradited to China with the support of local authorities in Cambodia, Malaysia, Myanmar, the Philippines,
and Vietnam.
Chinese authorities have also reported raiding more than 2,260 online betting
platforms and 1,160 betting promotion platforms in 2020, shutting down approximately 1,960 illegal payment platforms and underground banks during the process of adjudicating over 3,500 crossborder gambling cases.
Meanwhile, since the beginning of 2022, police operations nationwide busted over 2,600 online gambling platforms, more than 1,100 casinos, as well as in excess of 2,500 illegal payment platforms and underground banks.
At the same time, over 1,200 technical support teams and 1,600 platforms
promoting gambling were investigated during 2023.
In a previous interview for AGB, Douglas also highlighted that the convictions of the heads of Suncity and Tak Chun, the two largest junket operators in the Macau SAR, has had a "massive impact" in Southeast Asia as VIP gaming promoter networks shifted operations to countries within the region.
POGOs connection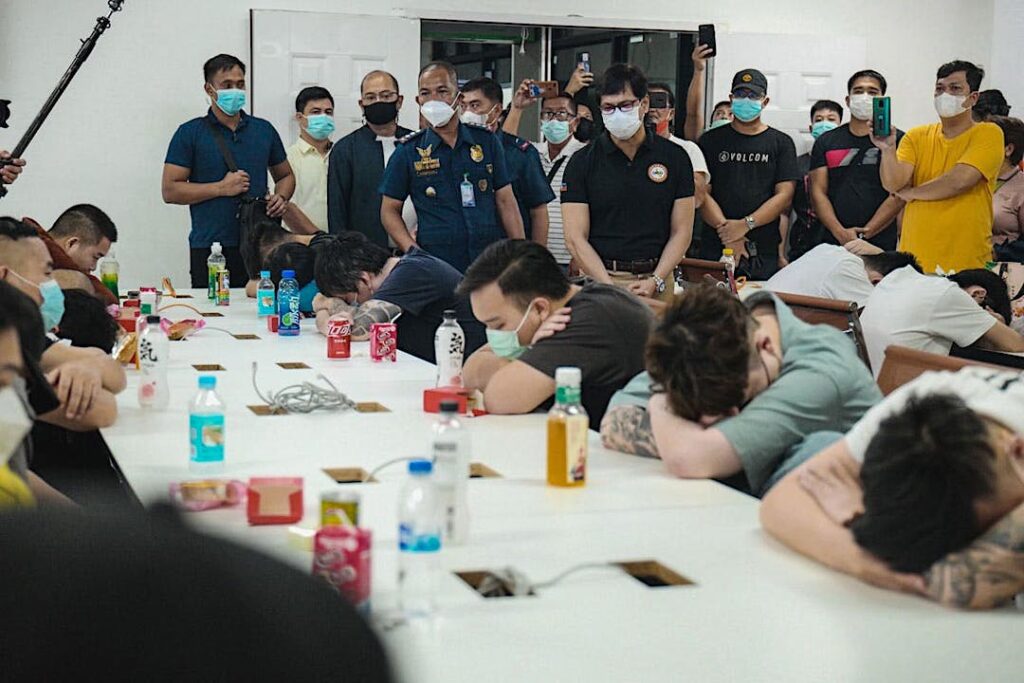 According to the UNODC, some POGOs in the Philippines have reportedly expanded their business model to include committing online scam and fraud.
'While the prevalence of trafficking for forced criminality in the Philippines is currently
unknown, in May 2023, more than 1,000 trafficking victims were identified by the authorities in the Philippines from just one scam compound in the Clark Freeport Zone in Pampanga,' noted the report.
Then in June, an additional 2,724 people, presumed victims of trafficking, were identified from the Hong Tai compound in Las Pinas city in the metropolitan Manila area, with 1,500 Filipino and 1,300 foreign nationals from 17 other countries, including 700 workers from China, identified.