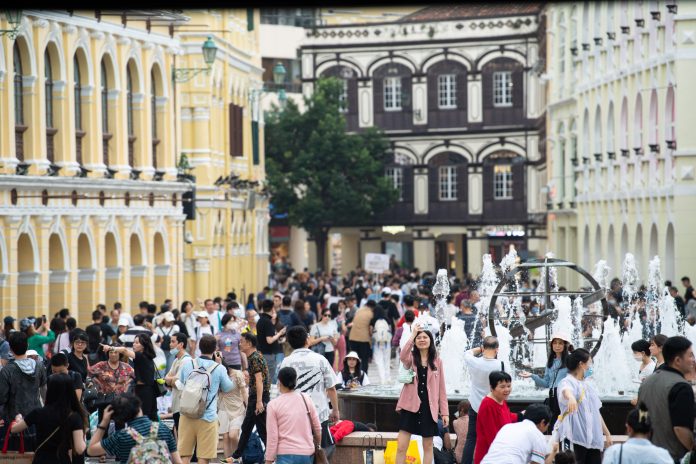 Macau's GDP experienced a remarkable 117.5 percent year-on-year rebound in the second quarter of 2023, propelled by the flourishing tourism and gaming sectors.
The robust resurgence in tourism has propelled Macau's 2Q23 Gross Domestic Product (GDP) to its highest quarterly growth rate since 2Q21.
According to data from the Statistics and Census Service (DSEC), the GDP for the first half of 2023 grew by 71.5 percent in real terms compared to the previous year, and the overall economic output of Macau has now reached 71 percent of its level during the same period in 2019.
In total, exports of services surged by an impressive 211.9 percent annually, with gaming services exports experiencing an astounding growth of 463.6 percent.
Additionally, exports of other tourism-related services witnessed a yearly increase of 157.5 percent during the second quarter. This substantial annual rise in the figures underscores Macau's significant recovery over the past year.
The annual increase was further bolstered by a 321.7 percent surge in visitor arrivals during the second quarter, reaching 6.7 million visitors. This number corresponds to 67.5 percent of the visitor count during the same quarter in 2019.
Furthermore, domestic demand grew by 18.4 percent year-on-year during the quarter, driven by a notable increase of 47.8 percent in gross fixed capital formation.