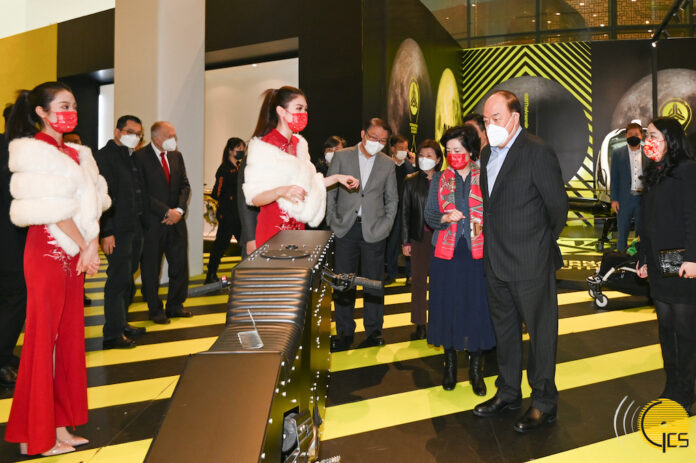 Macau's top official has visited the facilities of all six of Macau's gaming concessionaires, with a Wednesday trip during the Chinese New Year holiday to inspect their non-gaming elements.
The official used the trip to outline the importance of the commitments made by the concessionaires in their new gaming contracts to develop their non-gaming options.
Over 90 percent of the billions pledged in investment by the six operators is earmarked for non-gaming investment.
Speaking of this obligation, the SAR's top official noted that the non-gaming elements would 'permit an orderly, healthy and sustainable development of the entertainment and leisure sector of Macau'.
The Chief Executive also used the opportunity to note that the gaming concessionaires not only had to follow their contracts, but also contribute to the development of Macau, assuming their social responsibility – in particular by guaranteeing employment of locals.
Also speaking of the gaming sector, Macau's Secretary for Economy and Finance, which oversees gaming operations, noted that Macau was on a "positive path" in 2023, expecting a "gradual normalization entry requirements for Macau has given a strong economic push to the region.
The official also reiterated the statements by the Chief Executive, noting that the new gaming concessions "bring a new challenge to the government", due to its need to oversee the sector, in order for its "healthy and orderly development".