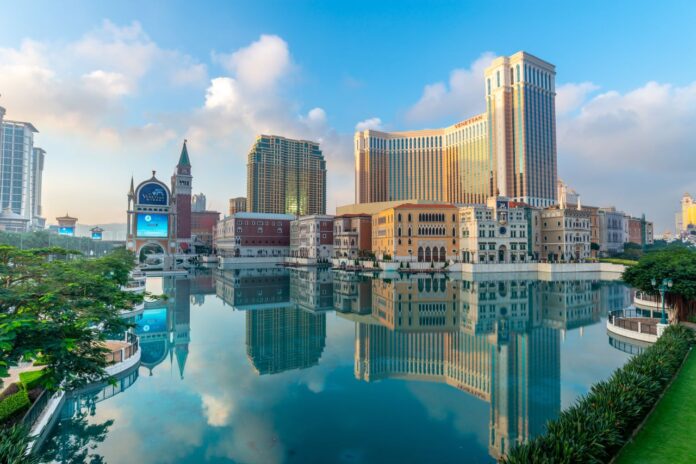 Estimates for Macau's gross gambling revenue (GGR) next year have been cut for a sixth time since the pandemic by analysts at J.P. Morgan, which says other brokerage firms are likely to follow its lead.
The firm said the recovery in Macau has been "frustratingly slow," due to stop and go border travel because of zero-Covid policies.
It now expects GGR next year to reach just half of its pre-pandemic levels, compared with just 26 percent in 3Q21. Mass revenue will reach 70 percent of 2019, while VIP will likely be at just 24 percent, it said.
For 2023, mass GGR is likely to have fully recovered, but VIP will only be at about 24 percent. As a result, 2023 GGR is tipped at between 70 and 90 percent of its pre-crisis levels.
"We don't think this is particularly conservative, but our 2022E/23E EBITDA is still 19/9 percent below consensus, suggesting that the Street cuts are not over yet.
The firm said it has gone "neutral" on Macau stocks and is only "overweight" on Galaxy Entertainment. It says any further downside in share prices is likely to be limited to about 10 to 15 percent, however it's tough to argue for much potential for upside and "we'd be loathe to take an aggressive view here."
Aside from the snail's pace of the revenue recovery, J.P. Morgan said the uncertainty over the upcoming concession renewals also makes it difficult to make projections.
The government published its proposals for amendments to Macau's gaming laws in September, which triggered an immediate crash in the operators' stocks due to items, such as potential restrictions on the payment of dividends.
J.P. Morgan said it's not concerned about drastic changes, but says there could be implications for gaming spend, increased oversight on capital flow and the industry's return profile as the government pushes for more investment in non-gaming facilities.
"The problem is, although a directional trajectory seems pretty clear, we have no confidence in how much of an impact we should model and we likely won't get an answer any time soon," it said, adding that it may be until mid or 2H22 before important details emerge.