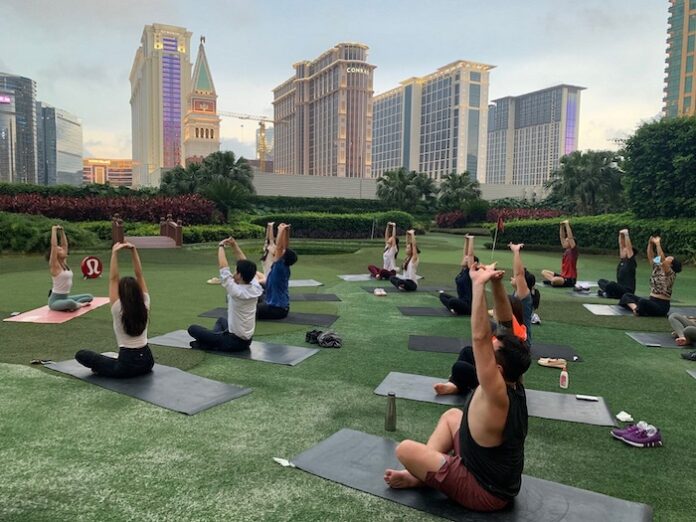 Sands China launched a stress management campaign in May aimed at encouraging a healthy work-life balance, promoting family harmony, and safeguarding the physical and mental health of its team members, with over 2,000 participating.
Entitled Make Stress Your Friend, the initiative taught team members to utilise a 5S model of Self-questioning, Stop Negative Thinking, Stay Attentive to Body Responses, Shuffle Your Thoughts, and Self-Pep Talk. The campaign's activities included a stress index test, themed seminars and roadshows, interactive platforms, free consultations with registered traditional Chinese medicine (TCM) practitioners and physical therapists, recreational activities and others.
Throughout the month of May, over 1,000 team members took the campaign's stress index test, participating in the self-evaluation stress survey. The results showed that over 90 per cent of team members had a medium to low comprehensive stress index – reflecting a healthy work environment where participating in various types of activities provided by the company contributes to work-life balance. In the future, the company will continue to assist team members in building a healthy lifestyle.
"As Macao's largest private employer, Sands China believes our team members are our greatest asset," said Dr. Wilfred Wong, president of Sands China Ltd. "As such, our company has been committed over the years to organising different types of employee wellness and parent-child activities, and launching physical and mental support programmes to help team members manage work pressure and their emotional health – promoting a healthy mind and body to help team members continue to develop with the company and write another exciting chapter together."