The former Macau Canidrome Club will be transformed into a new themed entertainment spot in December during the Macau Light Festival.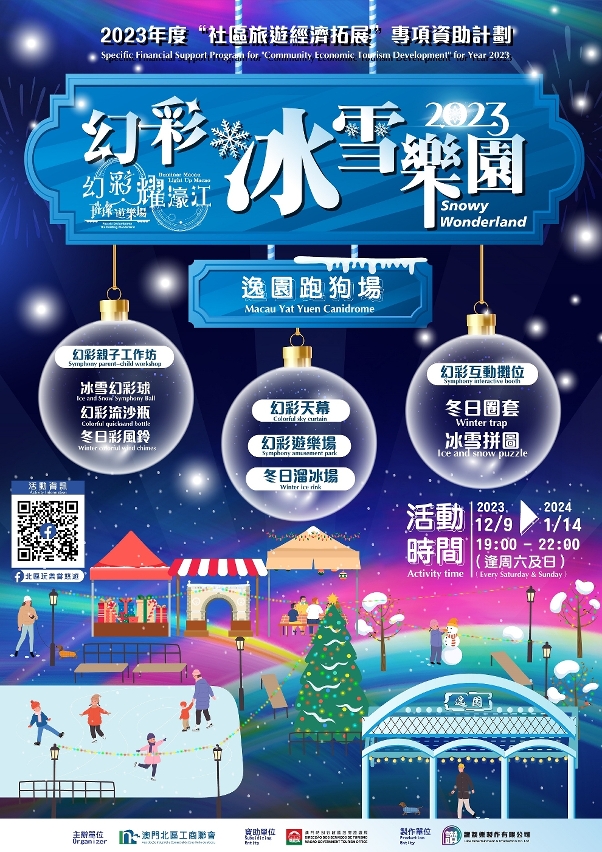 According to the Macao Government Tourism Office (MGTO), the space will be a "Snowy Wonderland," which features a simulated ice skating rink, lighting installation, playground, parent-child workshops, and interactive games during the weekends from December 9th to January 14th.
The Macau Canidrome, a former greyhound racing stadium, belonged to STDM, the parent company of SJM. SJM is one of the Macau gaming operators founded by Macau gaming legend Stanley Ho.
The Canidrome closed in mid-2018, and the Macau government reclaimed the field in August. At the same time, the last dog race was held on June 30th, 2018. It was also the last Canidrome in Asia.
The "Snowy Wonderland" project is part of Light up Macao 2023, formerly called the Macau Light Festival.
MGTO will also collaborate with local enterprises to set up more events, aiming to further boost consumption.
Earlier this year, Macau tourism authorities projected that the fourth quarter of 2023 would attract more tourists, as the events are more concentrated in this period. By year-end, Macau is expected to have 27 million visitor arrivals, as from January to October, the city has already received 22 million tourists.