According to the Statistics and Census Service (DSEC), Macau experienced a 375.1 percent increase in visitor arrivals in October compared to the previous year. This surge brings the cumulative visitor arrivals from January to October to approximately 68 percent of the record set in 2019.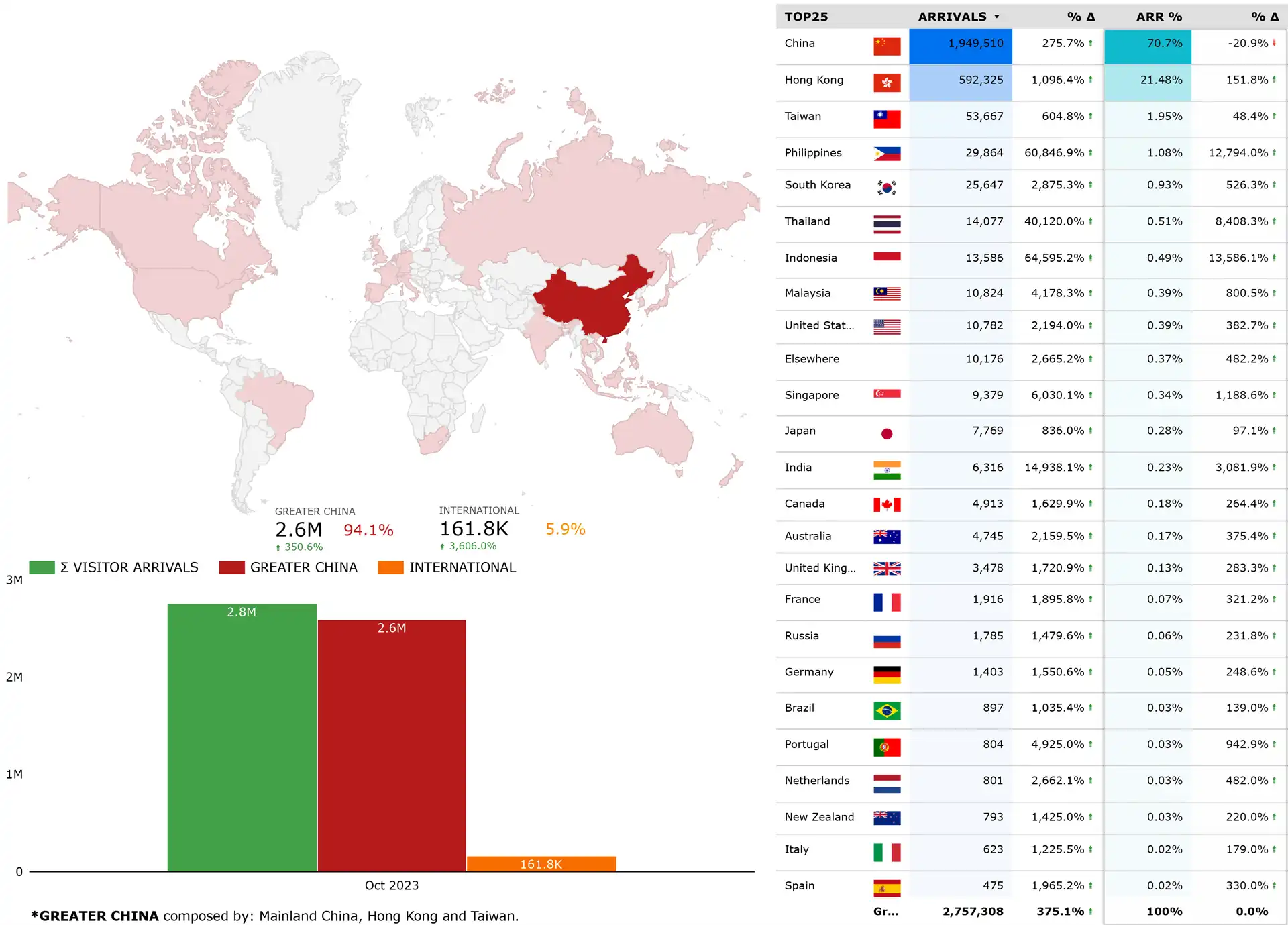 In October, Macau welcomed a total of 2,757,308 visitors, reflecting a 19.8 percent increase compared to the previous month. The number of same-day visitors skyrocketed by 444.1 percent year-on-year, reaching 1,451,703, while overnight visitors experienced a notable rise of 316.4 percent, totaling 1,305,605.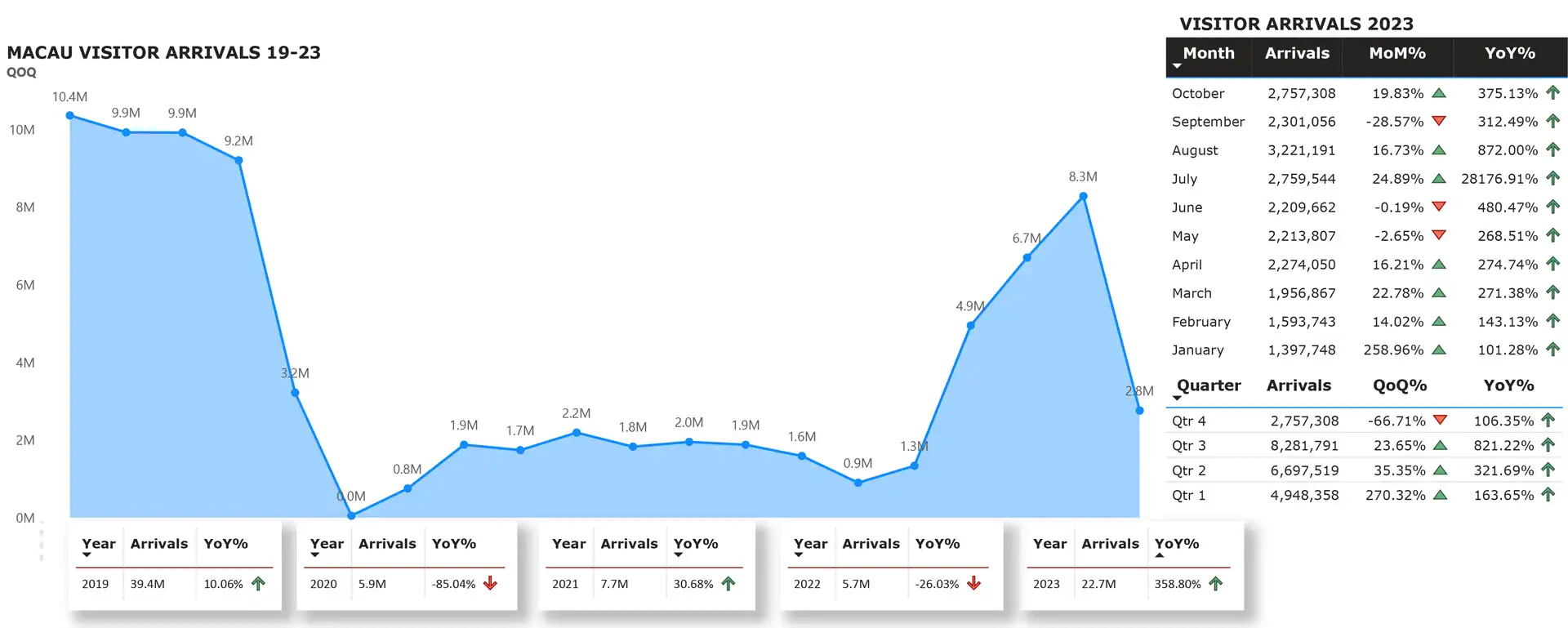 During the first ten months of 2023, there was a significant 358.8 percent growth in visitor arrivals compared to the previous year, resulting in a cumulative total of 22,685,476 visitors. The number of overnight visitors exhibited a substantial increase of 460.8 percent, reaching a total of 11,542,405 visitors. Similarly, same-day visitors experienced a significant growth of 286.1 percent, totaling 11,143,071 visitors.
The average length of stay dropped slightly by 0.1 day year-on-year to 1.3 days.