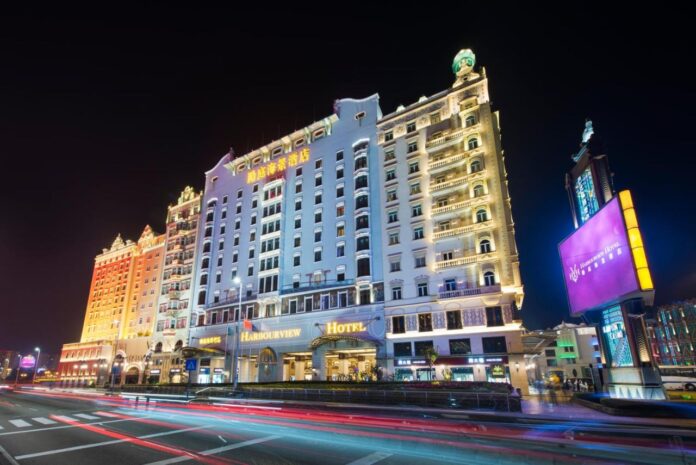 Another imported COVID case in Macau has led to the lockdown of a hotel property: the Harbourview Hotel – part of Macau Legend's Fisherman's Wharf property.
The hotel is a non-gaming venue.
The lockdown took place on Saturday, with all staff and clients confined to the property to undergo repeated NAT testing. Authorities have not clarified how many people are confined to the premises. The entire surrounding area comprising Fisherman's Wharf – including the Babylon Casino and Legend Palace, as well as Sands Macau – is requiring tests for individuals who stayed or work at the premises as well as anyone who had been in the area for over 30 minutes. Sands Macau has not been closed.
The hotel closure comes after a 60-year-old tourist from mainland China tested positive on Saturday.
According to the city's Secretary for Social Affairs and Culture, the new case will not result in a new round of citywide testing, despite corresponding with one of Macau's main sporting events of the year, the Macau Grand Prix.
The woman in question visited numerous integrated resorts prior to being diagnosed, including Sands Macau, the Venetian, Londoner and Parisian. However, the woman claims not to have entered any shops or casino areas in the venues. No Cotai venues have been shuttered due to the new case.
The woman arrived in Macau from Jiangsu province via Zhuhai, developing symptoms on the second day after arriving in the SAR. Her two accompanying family members have since tested negative.
Over 95,000 people in the areas judged to be high-risk have since tested negative, being required to undergo five days' worth of testing.