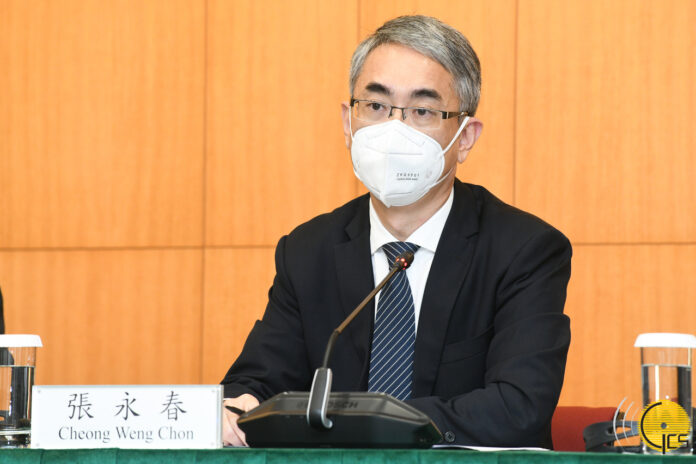 Macau's Secretary for Administration and Justice, who also headed the commission evaluating the gaming tender for the six new concessions, says that companies' capacity to deliver on gaming volume was used to evaluate whether it could successfully achieve its proposed non-gaming projects.
The official noted that the commission used criteria beyond just the overall amount of investment in the tender, noting that it reverted to other comparative methods when two contenders offered similar amounts of non-gaming investment in their proposals.
"Clearly, when we did the evaluation, if two of the companies had a non-gaming investment amount more or less equal, then we have to see the experience and the amount of activities of gaming activities," noted Secretary André Cheong.
"We evaluated how the volume of (concessionaire's) gaming activity related to the number of tables and gaming machines. If the volume of activity was not very high, that signified that it could be unable to accomplish many non-gaming projects. If the volume of non-gaming and the value of gaming of two companies are both the same, then we would also analyze the experience in the non-gaming field," stated the official.
When evaluating the seven bids submitted, including by the six incumbent operators and outsider Genting Malaysia, the Secretary noted that "we considered the projects which could be implemented and carried out in relation to the investment amount – for non-gaming projects, keeping in mind the experience of each concessionaire over the course of the 20 years, in the development of non-gaming projects."
Genting failed in its bid for a concession in Macau, the second time it has made the attempt, having also filed 20 years ago.
MGM was actually found by the committee evaluating the bids as having the most attractive proposal for Macau, despite it now being revealed that its overall investment plan (both overall and in non-gaming) was drastically lower than some of its larger rivals, such as Sands and Galaxy.