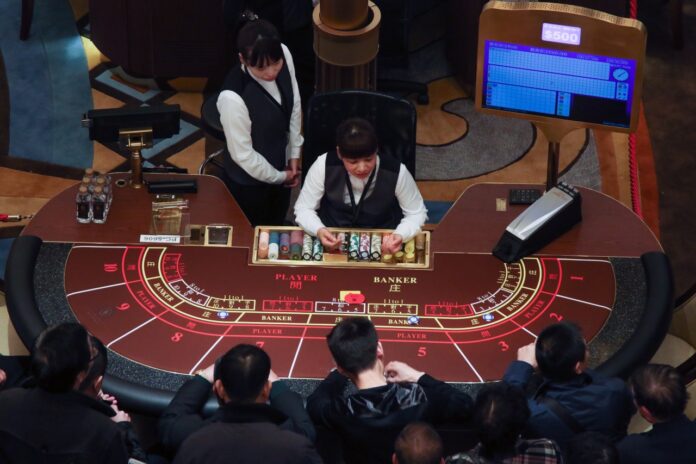 Macau's operators are expected to report combined EBITDA losses of $800 million this year, Morgan Stanley said, as it cut its forecasts again.
The firm had previously expected the operators to achieve an EBITDA profit of $991 million this year. For 2023, it sees 2023 EBITDA of $3.6 billion, just 39 percent of 2019 levels and down 48 percent from its previous estimate.
Morgan Stanley notes its 2023 forecast is some 44 percent below the current market consensus.
Covid concerns and slow border reopening is likely to weigh on stocks for much longer than had been expected, the firm said. It now only expects full travel reopening to happen from the second quarter of next year, compared with its earlier assumption of late 2022 or early 2023.
It has also reduced its 2022 and 2023 gross gambling revenue estimates to $7 billion and $16 billion respectively. This is 38 percent and 30 percent below consensus respectively.
For 2Q22, Morgan Stanley is expecting an EBITDA loss of $540 million and a cash burn of $1.5 billion, up from $1 billion in the first quarter.
"We estimate that at zero revenue, the industry would burn $2.2 billion of cash per quarter," it said.
Macau's casinos have been closed since July 11th and will remain so until at least July 11th. Even before that, visitation into Macau had been slow due to ongoing efforts to battle the Covid outbreaks in Mainland China.
At present, anyone entering China from Macau needs to undergo seven days of mandatory quarantine.
On a brighter note, Morgan Stanley sees prospects for a strong recovery in 2024 due to high pent up demand, improved margins following cost cuts and a switch in the revenue mix to the more profitable mass market.
Although the shares have been battered since the start of the crisis, Morgan Stanley says there is still downside risk until the market begins pricing based on 2024 estimates.
"Using 2023e EBITDA to value the stocks provides another 45 percent downside to current market cap," it said. "On the other hand, if 2024 is a normalized year (110 percent of 2019 EBITDA), upside appears quite high (+114 percent)."