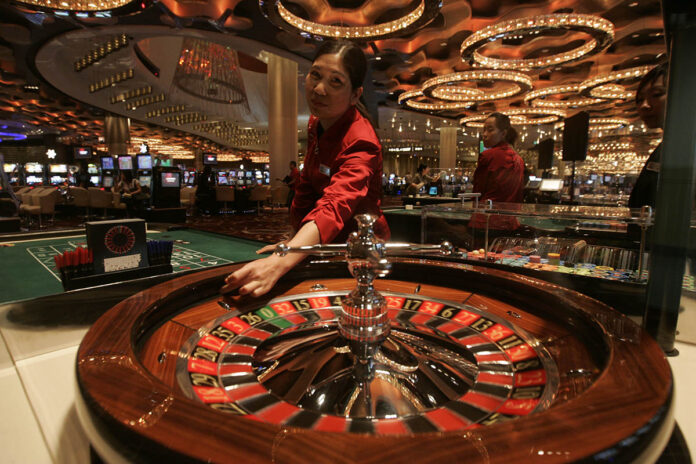 Macau operators' gas tanks "are running low" after two years of Covid, with the companies reporting $800 million in losses per quarter and $250 million in cash flow leakage, Morgan Stanley reports.
The firm has cut its estimates for 2022 and 2023 as the crisis stretches on like a "long dry highway with no end in sight."
Morgan Stanley is now expecting 2022 gross gambling revenue of $11 billion, virtually unchanged from last year, while for 2023 it forecasts $23 billion. Its estimates are some 30 percent and 17 percent below market consensus.
It sees industry-wide EBITDA as being some 76 percent of 2019 levels next year, while it could reach 105 percent the following year, assuming travel normalizes.
Macau's gross gambling revenue has been stuck at about 30 percent of its pre-pandemic levels for the past six quarters, with no signs of any likely changes in policy that would ease visitation. Hong Kong is slowly emerging from its worst outbreak since the beginning of the crisis, postponing any hope for a border reopening in coming months, whilst China is also battling rising casing, resulting in the lockdown of millions of citizens.
"Without a meaningful uptick in visitation (easing travel policies) and mass revenue, companies (excluding Galaxy) will remain free cash flow negative, driving net debt higher and blook value lower," the firm said.
It stresses that long-term, it remains confident in Macau's prospects and its beaten-down stocks should outperform. It said stocks and fundamentals are rolling along at the bottom and in this stage survival is key.
At the 4Q21 free cash flow to equity run rate, SJM Holdings could use all its cash in three months, Morgan Stanley said, although it does have an undrawn down loan facility of $170 million, which could be used for one or two more quarters.
It estimates that Sands China and MGM China could run four three quarters, while Melco Resorts & Entertainment and Wynn Resorts could run for six and five quarters respectively. Galaxy Entertainment remains free cash flow positive and thus has no issues.
The firm points out that the operators could raise more debt if necessary, although current bond yields suggest that would be expensive.
Debt levels over the crisis have moved from $5 billion at the end of 2019 to $20 billion by the end of 2021, with many bonds trading at yields above 10 percent.
Shareholder equity has fallen from $23 billion to $12 billion, while the total market value of all of the operators' stocks is at $58 billion, close to an all-time low.
Despite the stark figures, Morgan Stanley says that the risk-reward level is skewed to the upside, with the potential for an 82 percent gain by 2024 if the situation normalizes.
SJM was downgraded to underweight from equal weight, while Wynn was upgraded to equal weight from underweight in Morgan Stanley's note. It has an overweight rating on Sands, Galaxy and Melco.