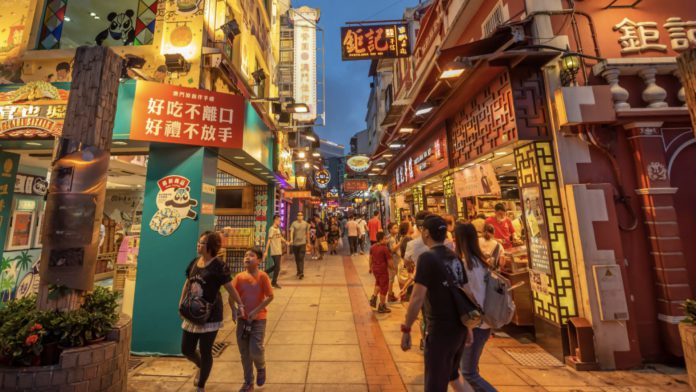 Macau's 3Q31 visitor spending surged 374.3 percent year-on-year, with the majority going on shopping.
The total expenditure, which excludes gaming spending, was MOP4.8 billion ($598.6 million), according to figures from the Information and Census Service (DSEC). That takes total spending so far this year to MOP18.14 billion.
Overnight visitors in the quarter spent MOP4.22 billion, while day-trippers spent MOP580 million.
According to DSEC 61 percent of per capita spending went on shopping, followed by accommodation at 18.6 percent and food and beverage at 15.9 percent
Per capita spending on shopping increased by 77.6 percent to MOP1.60 billion with cosmetics and perfume and handbags and shoes were the biggest drivers.
According to visitor satisfaction comments, there was a 0.2 percentage point increase in satisfaction in the services in retail shops and restaurants.
However, there drop in satisfaction with public facilities, gaming establishments and public transport. Gaming saw the biggest decline in its satisfaction rating, falling 3.2 percentage points.
Macau's non-gaming spending is likely to return to its pre-pandemic levels of about MOP64.08 billion ($7.9 billion) by 2025, although the overall number of visitors may still be short, according to a report prepared for the Macau Government Tourism Office.