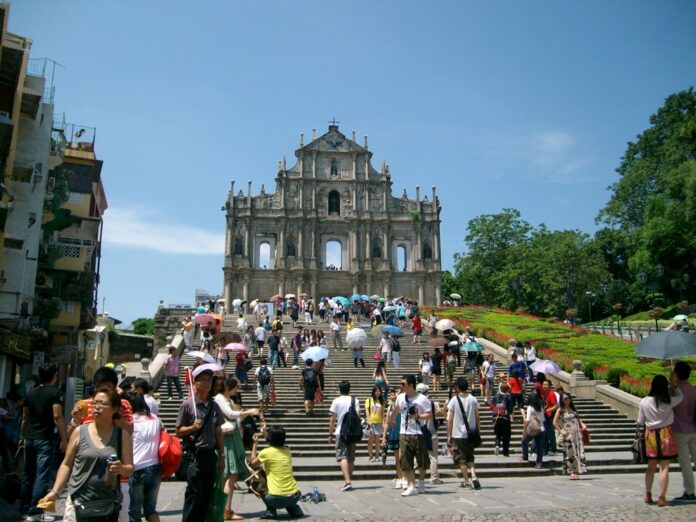 Macau's non-gaming spending is likely to return to its pre-pandemic levels of about MOP64.08 billion ($7.9 billion) by 2025, although the overall number of visitors may still be short, according to a new report.
The report was carried out by Deloitte Advisory Services on behalf of the Macau Government Tourism Organisation. It reviews progress under the Macau Tourism Industry Development Master Plan that was first published in 2017.
In terms of number of visitors, the report expects there to be between 36 million and 41 million in 2025, which may be short of the 39.4 million welcomed in 2019. However, the total length of stay is expected to rise to 2.5 to 2.9 days, up from 2.2 days.
Hotel occupancy rates will return to their pre-pandemic levels by that year, as will employment in the sector. The report gave no predictions for gaming spend.
As at the end of 2020, the review found that among the 69 short-term action plans proposed in the Master Plan, a total of 62 have reached the objective, and 22 medium- and long-term action plans have been carried out in an orderly manner.
For 2022, the government is focusing on four key areas. It wants to expand its source markets, it plans to promote areas such as gastronomy and maritime tourism and will seek to strengthen regional cooperation through the Great Bay Area development.
The MGTO will also aim to foster what it terms "quality tourism development," integrating areas such as tourism and MICE, tourism and sport and tourism and e-Commerce.
The tourism body also noted that visitor numbers were rebounding after the recent Covid outbreaks.
Average daily visitor arrivals between 20 October and 10 November reached 25,168, which rose by 20 percent compared with the average daily volume of visitors in September.
Also of note this year has been a steady rise in younger tourists, between 15 to 24.
"Given the potential of young consumers to travel, MGTO has adopted precision marketing strategies in accord with the social media habits of target visitors to enhance destination promotion towards this market segment in recent years."