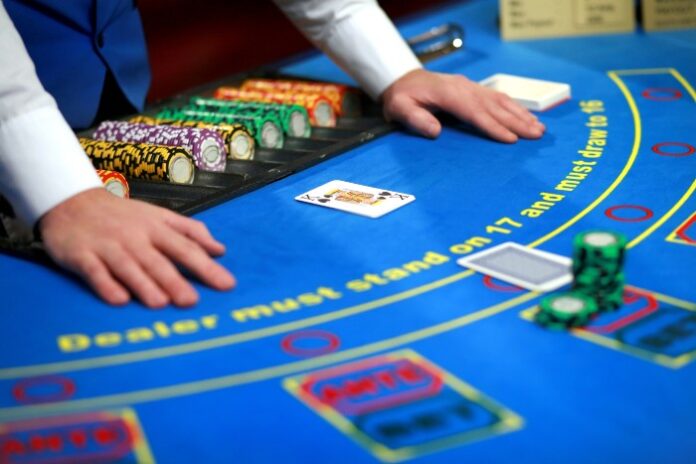 Macau's gaming operators continue to be optimistic about Macau's medium and long-term future but have highlighted cost control, maintaining staff, and Macau's low vaccination rates as near-term challenges.
On Wednesday, representatives from Macau's six concessionaires including Melco Resorts, SJM Holdings, Galaxy Entertainment Group, MGM Resorts, Sands China, and Wynn Resorts spoke in an online panel session during the 2021 MGS Summit, which was moderated by the University of Macau scholar Davis Fong.
"We've been paying attention to the pandemic for the past 2 years. Tourists have gone from 100,000 a day to around 20,000 to 30,000 a day" noted Kenneth Feng, CFO of MGM China Holdings, the panel's first speaker.
"We've tried to keep our team intact in terms of human resource costing. Human resources are a very valuable asset for our company's future. But we've conducted a number of measures to control costs."
Feng referred to the company's encouragement of voluntary days off to allow its employees to "pursue their life goals," as a way to keep costs down.
The company also adjusted its shuttle bus frequency and adjusted its procurement at all levels.
Ben Toh, COO of SJM Holdings said his company employed similar staff cost-cutting measures after losing MOP 2.7 billion in the first nine months.
"It's not easy to ensure employment. 90 percent of the people we employ are local people. We are one of the concessionaires employing the most local people. We have done quite a lot of similar measures – encouraging employees to have days off and when they're not busy to spend more time with family. We encourage management to take no payouts, etc."
That being said, the company also opened a new property during the pandemic – which generated more than 1,500 jobs, 600 of which are in the new premises.
Raymond Ho, SVP, and General Manager of Altira Macau and Mocha at Melco Resorts and Entertainment said that despite the pandemic, the company remains confident of Macau's medium and long-term future.
Earlier this week, Melco chairman Lawrence Ho announced that there has already been CNY$1.3 billion invested in Studio City Phase 2.
Galaxy Entertainment Group's SVP of Public Relations Buddy Lam expressed similar optimism for Macau, noting that he expects the SAR to go back to 2019 visitation levels "in no time" once the pandemic is under control.
He said it will be key for operators to continue to invest in Macau in order to continue to compete with the evolving tourism offerings in Hong Kong and Guangzhou.
Meanwhile, MGM China's Feng said the company has been investing in upgrading its restaurant offerings and its retail area in order to stay ready for Macau's inevitable recovery.
When asked about how consumer preferences have changed since the pandemic, Sands China's vice president of corporate communication and community Sam Chong Nin said that his company has witnessed a rapid recovery in its retail business.
"We've noticed that retail has been recovering quite rapidly in Macau. And we've noticed that young consumers have a strong buying power. They used to travel around the world for shopping. Now they're coming to Macau," he said.
Chong said that Sands' resorts in Macau have now become an attraction point for young travelers, which they are now seeing as a huge potential market.
All six concessionaires have pointed to Macau's lower-than-expected vaccination rates as one of the barriers to being able to fully reopen their borders.
"If we take Singapore as an example, the vaccination rate must reach 80 percent before we can reopen the borders…. In Macau, the vaccination rate is still low, and residents are not willing to get vaccinated. So I am cautiously optimistic," noted Toh of SJM Holdings.