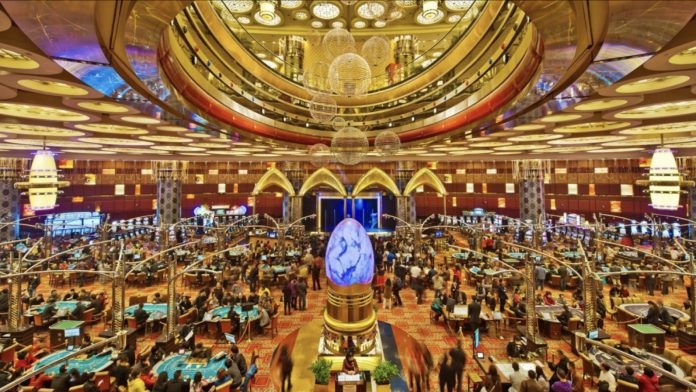 Macau's gaming market won't see a full recovery until at least 2023 and may potentially take until 2025 to rebound, suppliers said. 
The predictions were made during a panel session at the online MGS 2021 Summit held on Wednesday.
"In our thoughts, there will be a build up of growth as visitation changes, but we don't see back to normal until post-2025, particularly on the electronic gaming side," said Ken Jolly, Scientific Games' vice president and managing director Asia.
His thoughts were echoed by Betty Zhao, chief operating officer of LT Game, who pointed out that the government isn't forecasting a return to pre-pandemic visitation levels until at least 2025.
The Macau Government Tourism Office has said that visitation is likely to be between 36 million and 41 million in 2025, which may still be short of the 39.4 million welcomed in 2019. The government is forecasting that the spending levels will have returned to their prior levels by that time, while the average length of stay will have increased slightly.
Other speakers on the panel were more optimistic, counting on a recovery starting from 2023.
"My personal view is that there will be three key stages," said Lloyd Robson, Aristocrat general manager, Asia. There is the Beijing Winter Olympics in February and the CCP Congress next November and I expect some momentum from 2023."
IGT sales director for Asia Michael Cheers agreed it would be 1Q23, or 2Q23 before the market rebounds to a "new normal."
Analysts have said that for GGR in Macau to fully recover, the Mainland needs to reinstate group visas and allow for individual visit scheme visas to be issued electronically. Quarantine-free travel with Hong Kong also needs to be permitted, which would add about 15 to 20 percent to gross gambling revenue.
For that to happen, vaccination rates need to be much higher than their current levels, but travellers also need confidence that they are able to travel without the risk of getting trapped in Macau should there be a further outbreak, the suppliers said.
"People have felt safe planning in the domestic tourism environment because there was consistency of policy," Cheers said. "The certainty that they can plan and book a holiday three months in advance and be able to come and get back safely will be a key part."
The panellists were also confident that electronic gaming will play a larger role on Macau's gaming floors in the future, both because of gradually changing player preferences and changes stemming from the pandemic, such as social distancing requirements.
"In the future people are social animals so we need to get together but the way we do that will be different than before," Zhao said. "We will keep a little more distance than before so all the electronic gaming will be the new trend in the future."
Jolly said the gaming floor is likely to look different. At present it's unclear what kind of health measures will be required, however, he said machines are more likely to be configured in pods, rather than banks.