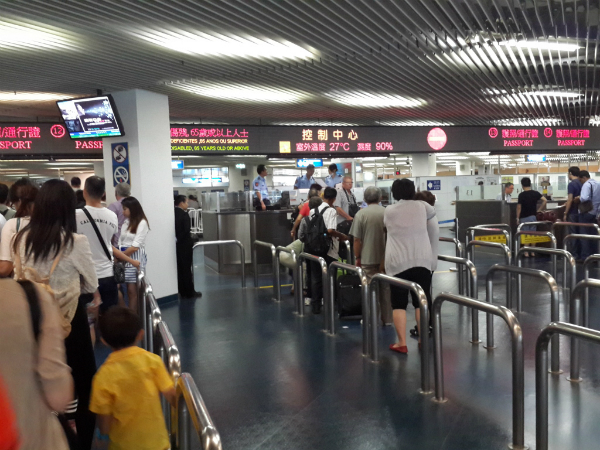 Authorities in Macau on Tuesday said that it was not a good time to open up to foreigners, noting that the epidemic situation in the SAR was "just stabilising", with vaccination rates at just 45 percent.
The measure comes as the territory lifts its "immediate prevention" measures and opens the Red and Yellow zones on August 18th.
The measures were implemented after four new cases of the Delta variant were found in the city on August 3rd, having already circulated in the city for a week before being detected.
All entertainment venues, including bars, saunas and cinemas, are also opening August 18th, after mass testing of the population revealed no new cases.
But any plans to open up to Hong Kong, or further, are still on hold, with entrants from China the only visitors allowed in without a 14-day quarantine. For higher risk-zones the measure is extended to up to 28 days. These measures are expected to remain in place, while border crossing measures for those arriving from Mainland Chinese provinces or cities which have outbreaks continually evolve – either requiring negative nucleic acid tests or mandatory quarantine.
But as Macau's situation improves, Hong Kong has decided to implement stricter measures for entrants from 16 overseas places, effective on August 20th.
These include high-risk areas: Bangladesh, Cambodia, France, Greece, Iran, Malaysia, the Netherlands, Spain, Sri Lanka, Switzerland, Tanzania, Thailand, Turkey, the UAE and the United States.
Arrivals from these countries will have to undergo a 21-day hotel quarantine.
Meanwhile, Australia will be upgraded to a medium-risk location, requiring a 14-day quarantine.
The move also cancels a planned antibody test for travellers at the Hong Kong airport, aimed at shortening the quarantine length for visitors from low- or medium-risk locations.
Instead of a 7-day quarantine for those with a positive antibody test, arrivals will have to spend 14 days in a quarantine hotel. The only country on the low-risk list, requiring just 7 days of quarantine, is New Zealand.
Those arriving in Hong Kong from Macau or Mainland China must undergo a 14-day quarantine if they have not been fully vaccinated, and a 7-day quarantine if they have been vaccinated. This is only applicable if they spent the previous 14 days in non-high risk areas of Mainland China, or in Macau, and provide a negative nucleic acid test result taken within three days of their arrival in Hong Kong.