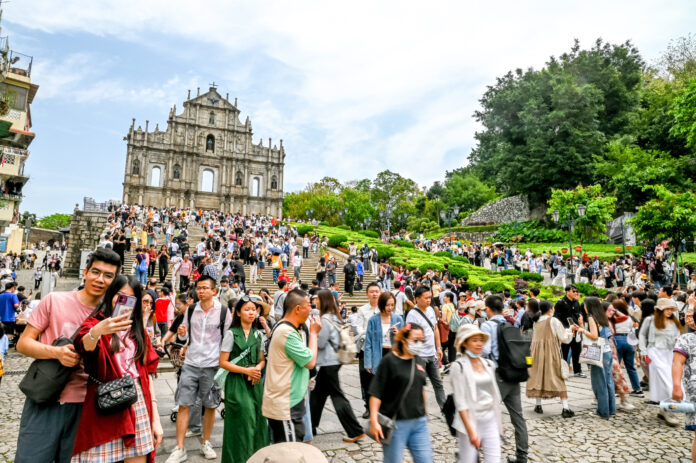 The Macau government raked in gaming tax totaling MOP15.07 billion ($1.86 billion) in the first four months this year, according to details published by the SAR's Financial Services Bureau.
The figure represents a 47.6 percent increase over the MOP10.21 billion ($1.26 billion) collected in the first four months of last year. At the same time, the April figure, totaling MOP4.95 billion ($613 million), was equivalent to nearly half of the MOP10.11 billion ($1.25 billion) gaming tax revenue collected in the first three months of the year.
The taxes made from January to April 30th, 2023 also accounted for 29.6 percent of the government estimate of MOP50.85 billion ($6.3 billion) for the whole year.
The figures were released on Tuesday, after Macau reported its highest monthly gross gaming revenue (GGR) since the COVID outbreak – about MOP14.72 billion ($1.83 billion) for April.
According to investment bank JP Morgan, the city's GGR has kept strength in the weeks since the Labor Day holiday period, with GGR through the first 14 days of May estimated at MOP8 billion ($991 million) or MOP570 million ($70.6 million) per day.
The April total was 450 percent higher than April 2022 and 15.6 percent higher than March, which already reached MOP12.74 billion ($1.58 billion).
For the first four months of 2023 combined, Macau's GGR is up 141.4 percent year-on-year to MOP46.36 billion ($5.75 billion). This compares to the whole of FY22 GGR, which was only MOP42.19 billion ($5.23 billion): only four months of 2023 have already exceeded Macau's 2022 GGR.