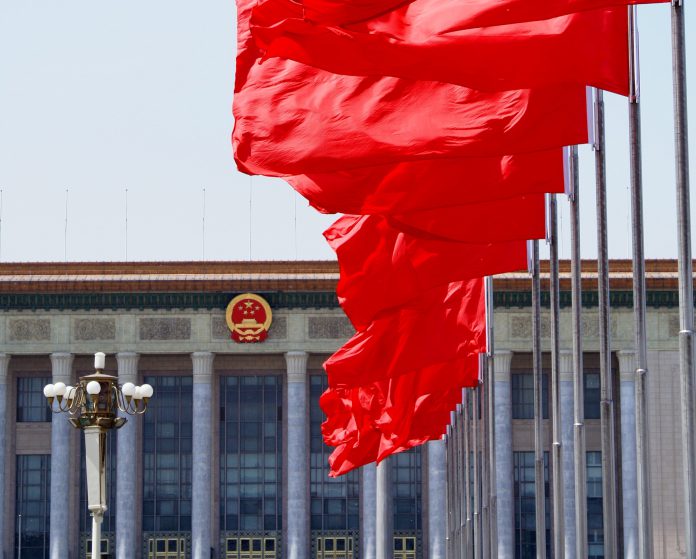 China's crackdown on frequent gamblers to Macau could wipe as much as 20 percent off total industry gross gambling revenue, Credit Suisse analysts wrote.
The mainland's National Immigration Administration earlier this month discouraged non-essential travel and said it had detected and "discouraged" 90,000 people who were suspected of wanting to leave the country to gamble since 2021.
The Ministry of Public Security is also intensifying its efforts to stop Chinese from traveling to gamble and is targeting those who have visited more than three times a year over the past three years.
According to the Credit Suisse analysts, the main impact will be felt in the VIP and premium mass players. They estimate that the curbs will hit 30 percent of the premium mass and VIP direct business, which is equivalent to 20 percent of the industry total. By 2024, the market is expected to be made up of 20 percent from direct VIP, 40 percent from premium mass and 40 percent from base mass, they estimate.
The firm said it has held discussions with industry participants, including premium mass hosts and junket agents. It was told that the visa tightening had been ongoing since early this year and they believe that this time around, the rules are more specific and target frequent gamblers.
These players are also having their visas rejected.
"In fact, tighter visa control is one of the key reasons for the slow recovery," they wrote. "In fact, GGR for May has been disappointing with GGR (having) fallen from MOP200 million during the Golden Week holiday to MOP50 million last week."
This compares with the MOP250-300 million range for weekly revenue seen in late 2021, early 2022.
Recognizing that China's policies are a problem for the local gambling industry, the Macau government has said it may add further amendments to its gaming law to reduce taxes for those operators who bring in tourists from outside of Greater China.
Macau currently charges an effective tax rate of 39 percent, with a 35 percent base tax on gross gambling revenue and an extra four percent in extra levies. It has proposed waiving this four percent depending on the individual operators' efforts.
Credit Suisse said that this might be done through ring-fencing a portion of the casino, where only passport holders from outside the region are allowed to visit. However, it points out that this will be difficult to manage as the players may want to gravitate to the main floor where there is more excitement.
The analysts also say the impact of the proposed tax cut is likely to be negligible given the low historic level of external visitation to Macau and the even lower contribution to GGR. They said foreign tourists have made up about 8 percent of visitation and the gambling budget tends to be only a third of the Chinese.
Foreigners' historical GGR is "immaterial" at 2-3 percent of the total industry GGR it said. Even in a "blue sky scenario" where foreigners generate 10 percent of GGR, the EBITDA benefit is about 1.6 percent. This does not take into account the potential extra sales and marketing efforts to bring in a wider tourism base.
Macau has been urged for years to diversify its economy and broaden its tourism base, however, analysts say the temptation of low hanging fruit from China has discouraged these efforts. The tourism offering is also geared towards the mainland audience.
In the short term, the borders are also effectively closed to anyone outside of mainland China and there is no sign that those closures are going to be lifted as Macau continues its zero-Covid policy along with Beijing.