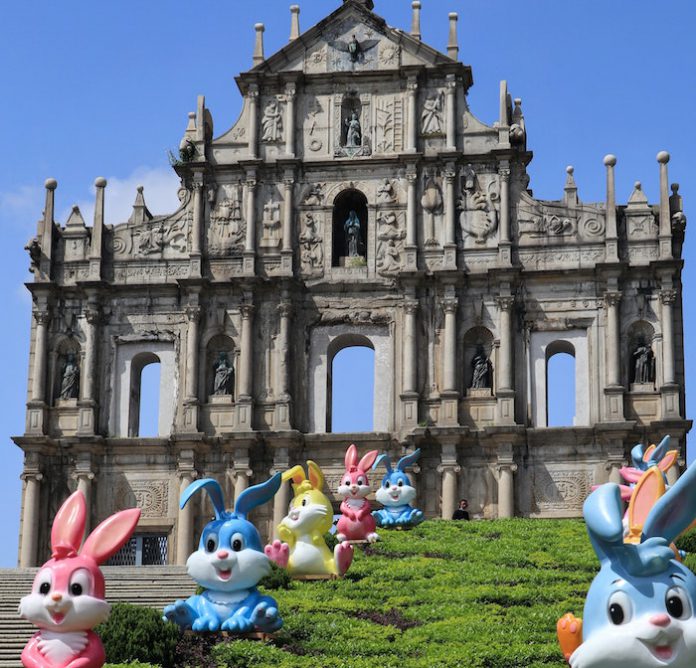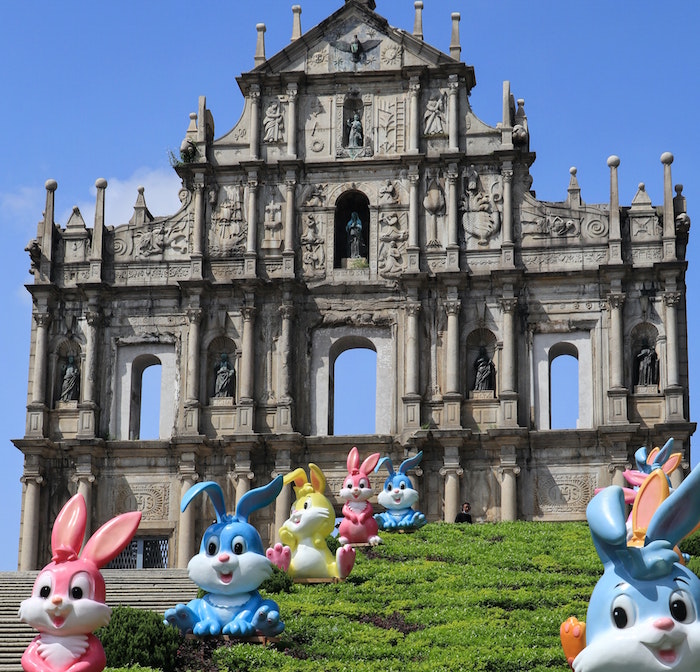 The numbers are in and they're not pretty. The key Golden Week holiday didn't produce the much-anticipated shot in the arm for Macau's gaming industry, although they did highlight some noteworthy underlying trends that may drive longer-term performance. 
During the seven days of Golden Week, average daily gambling revenue was down 76 percent, according to Bernstein Research, which said the numbers were "disappointing," but not surprising. 
Visitation from Mainland China was down 86 percent from the same period last year, even though in theory all Chinese were able to travel to Macau from Sept. 23 onwards. Hotel occupancy was down by more than half, despite offers of deep discounts and promotions.
Figures for movement within China itself clearly show the Chinese haven't lost their lust for travel, with 637 million travelling, down just over 18 percent from the prior year. They still have money and aren't afraid to spend it.
They just gave Macau a miss and those who did come didn't fit the normal Golden Week visitor profile of the hard core gambler. Observers note there was much more family travel from people who had taken advantage of the promotions on offer.
Even before the pandemic it was a trend that had been on the radar. Desmond Lam, professor of integrated resort and tourism management at the University of Macau, told a recent AGB webinar that visitor surveys by his students had shown a lower propensity to gamble in recent years.
The VIP sector had been expected to lead the rebound in GGR, but the Golden Week statistics appear to have debunked that theory too. The mass market volumes declined by about 70 percent, compared with a drop of the mid 80s percent in the VIP segment.
So what's happening and what does it mean for longer-term growth? The main theory for the lack of a v-shaped recovery in visitation is due to the stringent anti-Covid measures in place for international travel. 
Even though China began issuing visas from Sept. 23, lengthy processing delays of as much as ten days were noted, while visitors were also required to have a negative Covid test. There is some speculation that this foot dragging was deliberate to avoid big travel bottlenecks that could result in another spike in infection and that numbers will gradually and steadily begin to increase from now on in.
However, that doesn't explain the seeming lack of propensity to gamble and the scarcity of the VIPs. That is being attributed more to another anti-corruption crackdown on the Mainland and tighter controls on capital flows, which are combining to create headwinds for the market. The scrutiny on capital outflows in turn has had an impact on junket liquidity, which is constraining their ability to finance gambling.
Last time China targeted corruption, the VIP market collapsed as high rollers preferred to keep a low profile.
"We expect this trend to continue with mass driving the recovery rather than VIP," Jefferies analysts wrote in a recent note.
This trend towards the mass market and a more family friendly destination was something that the government had been pushing and ultimately, for operators, it will be beneficial due to the higher margins from the sector. 
On the flip side, it will result in a slower recovery as it takes far greater volumes to move the market, while a few big spenders can make a big difference.
Bernstein expects gross gambling revenue for the month as a whole to be down 70 percent and for the year to be down well over 70 percent, with a strong recovery in 2021 to end the year flat in comparison to 2019.
However, the firm also notes that it may be overly optimistic at this point.
"The estimates are bullish in light of the slow ramp up in visitation that is facing constraints, the continued exclusion of Hong Kong from travel from Macau and the uncertainty of potential money flow constraints from China," it said.
Most analysts expect the best near-term performance from operators with a solid premium mass focus, such as Melco Resorts & Entertainment and Galaxy Entertainment.