Satellite casinos in Macau face a longer road to recovery with excessive costs and labor related to five shuttered casinos, according to CBRE Securities in the latest investment memo regarding SJM Resorts.
In the note, the investment research firm warned that the segment incurred a loss of HK$80 million ($10.3 million) in adjusted EBITDA due to an estimated HK$148 million ($19 million) of excess costs. Excluding these costs, EBITDA would have been HK$68 million ($8.7 million).
However, the excess costs have declined from HK$169 million (21.7 million) in 2Q23 as SJM continues to right-size the labor force. Nevertheless, it is expected that this process will take at least several quarters, and the losses from the Satellite operations are anticipated to continue, albeit at a moderating rate.
SJM recently announced its 3Q23 results, reporting net revenue of HK$5.9 billion ($756 million), a 9.4 percent increase quarter-to-quarter. Adjusted EBITDA of HK$566 million ($72.5 million) increased by 31.6 percent from the previous quarter, reflecting a solid flow through but falling short of CBRE's forecast of HK$603 million ($77.2 million).
CBRE notes that Grand Lisboa Palace came closer to breakeven in the quarter, with a narrow Adjusted EBITDA loss of HK$27 million ($3.5 million), which is less than half the EBITDA loss reported in 2Q23.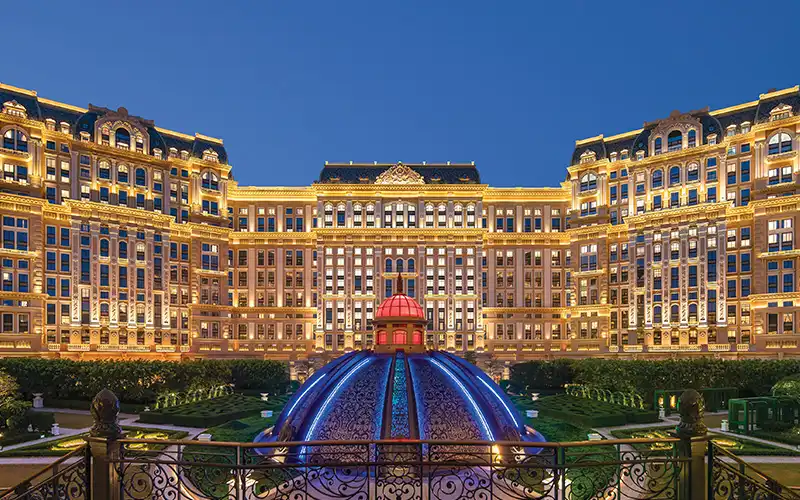 During SJM's 2Q23 earnings call in August, management indicated that the new property achieved EBITDA profitability in July and could break even at current market share levels but ended the 3Q with a modest EBITDA loss. However, GLP reported promising progress in ramping up its mass-market business, with non-rolling volume and GGR up 39 percent and 41 percent quarter-to-quarter, respectively, and slot win up 48 percent.
Analysts expect the asset to report a modest EBITDA profit in the current quarter.
Casino Grand Lisboa generated HK$373 million ($47.8 million) of EBITDA, an 18 percent sequential increase, exceeding our forecast of HK$300 million ($38.4 million). The quarter saw continued growth in non-rolling GGR of 14 percent quarter-to-quarter and slot GGR of 16 percent, which was the biggest upside surprise.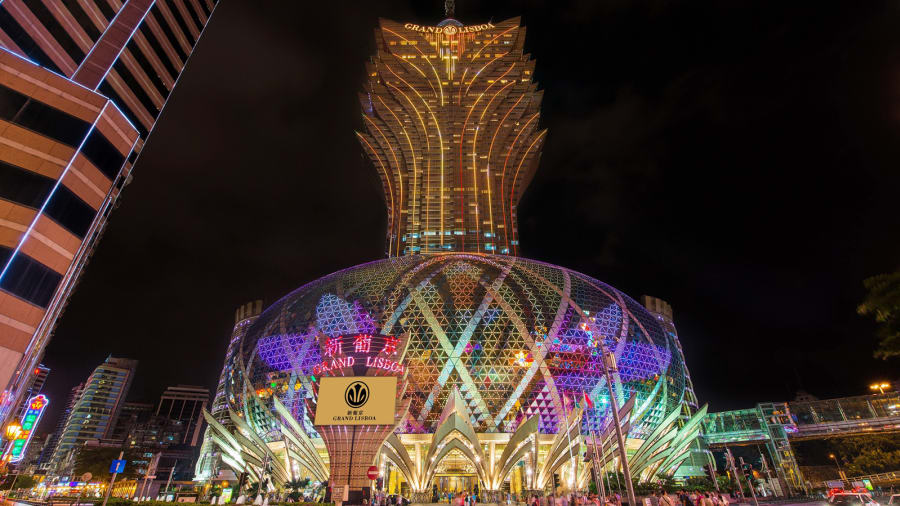 Hotel occupancy improved by over 8 percentage points to reach 98.4 percent, and ADR (Average Daily Rate) climbed 2.6 percent quarter-to-quarter to HK$1,172 ($150). Notably, the shift in the mix towards the mass market from VIP has resulted in a much stronger margin, at 25.4 percent in 3Q23 compared to 17.3 percent in 3Q19.