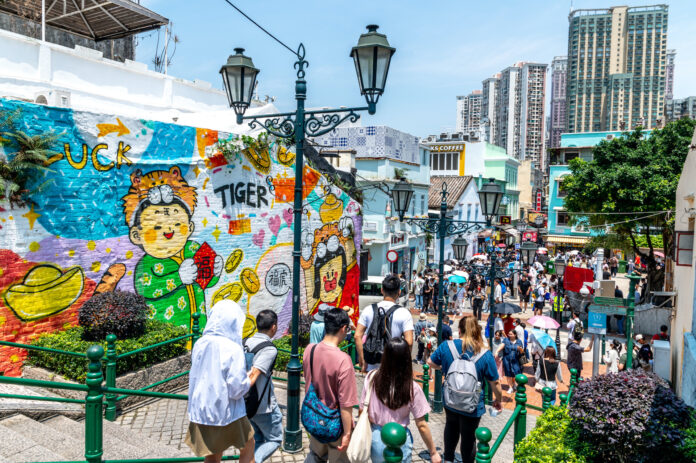 Macau's economic climate index turned from "poor" to "stable" since April this year, showing an accelerated economic recovery pace after a rapid rebound in the tourism market. However, the Macau Economic Association warns that some local small and medium enterprises (SMEs) are in trouble after having an outflow of local consumers.
The Macau Economic Association (MEA) points out that reopening the borders has not only brought tourists but has also pushed local consumers to purchase outside the city.
The group notes that since the launch of a new measure allowing vehicles from Macau to enter Guangdong province on January 1st, 2023, more and more local residents chose to go out of Macau for consuming. Due to the shift, some SMEs are facing a lack of tourists as well as the loss of local customers. The association points out that the phenomenon is particularly evident during public holidays.  
In the same report, the association confirms that Macau has stepped out of the COVID-19 shadow earlier than previewed. According to the group's research, Macau's economic climate index will continue to rise from May to July. "With the continuous return of tourists to Macau, the tourism-related business has improved rapidly, and indicators of economic climate continued to improve, better than expected and showed a sustained trend of good," notes the report.
The association mentions that Macau registered MOP14.72 billion ($1.83 billion) in gross gaming revenue (GGR) in April, reaching 38 percent of the government target, and that if the trend continues in the rest of the year, "Macau's gaming performance will exceed the government's expectations".
For the first four months of 2023 combined, Macau's GGR was up 141.4 percent year-on-year, to MOP46.36 billion ($5.75 billion). This compares to FY22 GGR, which was only MOP42.19 billion ($5.23 billion).
The same association points out that peripheral risk aversion is strong, and that the higher interest rate environment is expected to remain for a considerable period of time, while the global financial market is uncertain, which may have some impact on the overall speed of recovery of the city's economy.