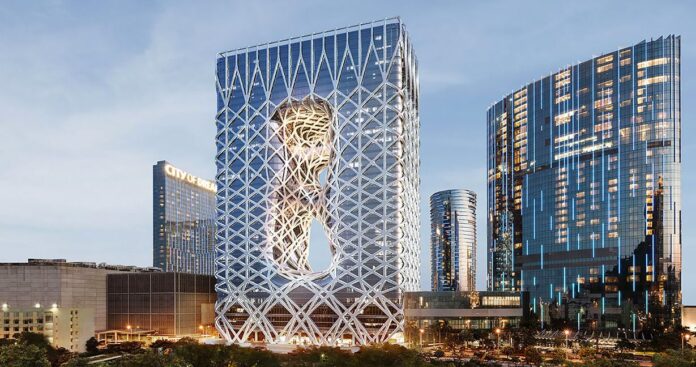 Melco Resorts & Entertainment's credit rating has been downgraded by S&P Global due to the slower-than-expected recovery in Macau and the Philippines and ongoing uncertainty due to the Delta variant.
The ratings agency has also downgraded Melco's Studio City unit and said the outlook for both companies is negative. The long-term issuer credit rating on Melco's operating subsidiaries was revised down to BB- from BB.
Melco operates the City of Dreams and Studio City in Macau, City of Dreams in Manila and is building an integrated resort on Cyprus. It is also developing a $616 million non-gaming property in Zhongshan, China.
S&P said it now doesn't expect a full recovery in Macau until 2023, with gross gambling revenue next year still only likely to be between 60 and 70 percent of pre-pandemic levels.
"The company's EBITDA will probably only recover to the pre-pandemic levels in 2023, instead of our earlier expectation of 2022," it said. "We anticipate leverage will stay elevated at 6.0x-7.0x in 2022 and then decline to 3.3x-3.7x in 2023. This compares with our earlier expectation that MLCO will improve its leverage to below 3.5x by late 2021 or early 2022 on a run-rate basis."
Although revenue recovery has been slow, the company is continuing to progress with its Studio City Phase II expansion and City of Dreams Cyprus, which will result in a 40 percent increase in the company's debt in 2023 from 2019 levels, it said.
In addition, while Melco is expected to be able to renew its concession in Macau, the government may impose conditions that could further increase leverage or reduce profitability.
"Like other Macau operators, MLCO may also face margin compression and slower revenue growth if some of the proposed amendments to Macau's gaming law are strictly implemented," it added. "For example, additional scrutiny on junkets could further tighten junkets' liquidity and credit availability for VIP customers. While we estimate VIP customers contribute only 10 percent-15 percent to EBITDA from Macau for our rated issuers, weakness in this segment could lead to lower demand in the high-end mass segment as some players overlap.