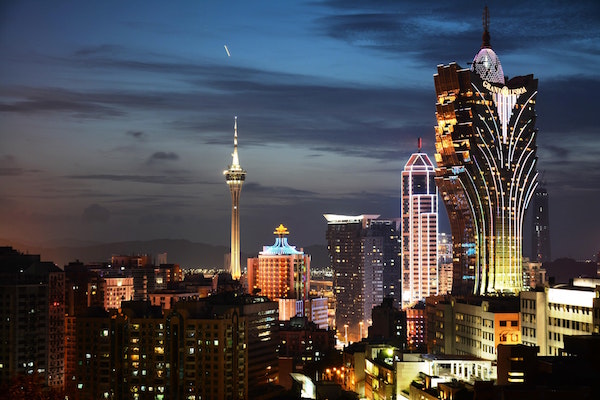 Macau gaming sector stocks rallied in the range of 2 to 7 percent on Tuesday. J.P. Morgan attributes the surprise bump to the end of the concession submission process and ferry resumptions. 
J.P. Morgan argues that two pieces of news seem to have "sentimentally" triggered the demand: The resumption of Macau-Shenzhen ferry services and second the operators having started submitting the bids for new concession license process.
Macau government announced that the Macau-Shenzhen ferry resumes on Wednesday. 
The ferry services were suspended for a month from 12 August.
"This news doesn't seem meaningful to us, despite the Bloomberg Finance L.P. headline, since the SZ-MO ferry only accounted for about 3% of Macau's visitors since the COVID outbreak, while the restrictive border or visa policy is likely to continue to weigh on cross-border travel or gambling demand, in our view, including the upcoming National Day holiday," the brokerage report read.
Also triggering the Macau gaming sector stocks rally was the operators beginning to submit their tender for the 10 year gaming concession.
"Frankly, the news shouldn't surprise anyone as the 48-day bidding window is due to close tomorrow, and the participation of all six incumbents was a given," the J.P. Morgan report read.
The brokerage argued that the news reminded some investors how close Macau is in this step of the protracted license renewal process, the brokerage report read.
The public bidding for gaming concession closes at 5.45 pm on Wednesday, September 14, 2022, after which the government will review proposals and negotiate with the bidders on detailed terms & conditions before announcing the six winners by the end of this year.
J.P. Morgan expects the announcements of new bidders having successfully got the licenses could be announced at end of November 2022 or early December 2022.