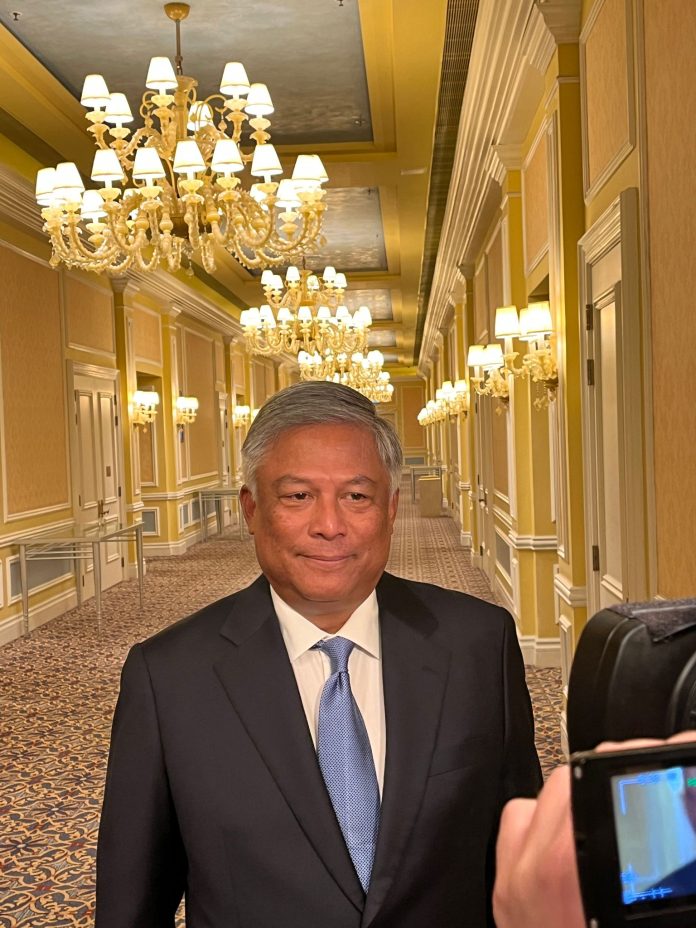 Alejandro H. Tengco, Chairman and CEO of PAGCOR, believes it's too early to discuss Japan and Thailand's competition regarding gaming. "We have been hearing these stories for years, but nothing has happened as of today."
Speaking to journalists on the sidelines of the Asian IR Expo + Global Gaming Expo (G2E) Asia 2023 event on Thursday, Tengco says that he doesn't consider Japan and Thailand as competitors in the gaming industry yet. At this moment, he considers that the Philippines continue to take advantage among Asian countries because of its gaming regulatory frameworks.
Japan's government has approved its first casino in Osaka. According to the plan, its first casino will only open its door in 2029. And Thai government is mulling legalizing casinos in the country, but there have yet to be concrete plans.
In the keynote speech, Tengco mentions that the country's gaming industry started to bounce back as it gradually transitioned into the new normal. This remarkable achievement was proven by PAGCOR's 2022 revenue performance, in which the agency recorded an impressive 66.16 percent year-on-year increase from PHP 35.48 billion ($652 million) total income in 2021, and 2022 revenues reached PHP 58.96 billion ($1.1 billion).
Net income for PAGCOR also reached PHP 4.45 billion ($82 million), which was a 2,000 percent leap from the 2021 net income of PHP 203.57 million ($3.74 million).
The total income for 2023 is projected to reach 92 percent of 2019 levels. And Tengco notes that the projection is a "conservative number", because the Philippines authorities didn't count the return of nearly 2 million Chinese visitors this year.
"Close to 2 million Chinese tourists visited the Philippines before the pandemic. If this number of Chinese tourists truly arrives in Manila and other parts of the Philippines in the next few months, then our income might even reach 100 percent of pre-pandemic numbers," he adds.
Commenting on possible collaboration between the regulators between Macau and the Philippines, he noted that Macau is a land-based casino market, which could learn from the Southeast Asian state about online gaming.
"Under my leadership, what I'm trying to do in the next five years is to make sure all the regulations and structures are in place, anticipating an influx of new investors in the Philippine gaming industry."