Macau's Chief Executive revealed that the government is working on "adjusting" its plan for diversifying the local economy according to the six gaming operators' proposals submitted in the first quarter. The top official says the government's updated plan will be made public in June of this year.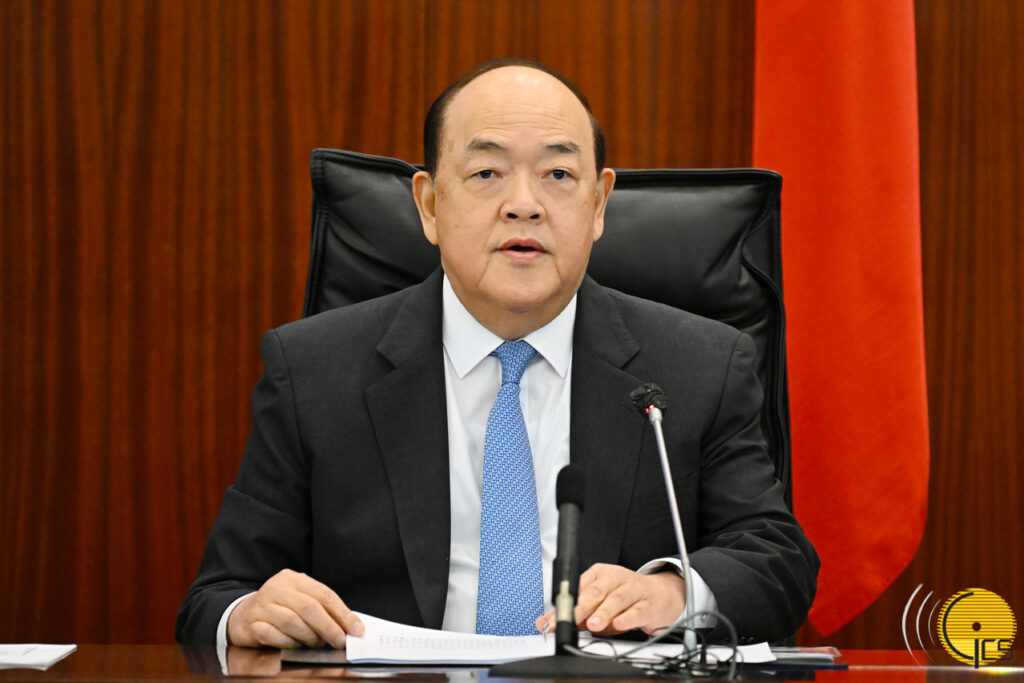 Ho Iat Seng participated on Friday for the first time in a plenary session of the Legislative Assembly since Macau lifted the pandemic restrictions. The top Macau official mentioned that the government has been accompanying gaming operators' submission of their non-gaming investment plans, which are mandated under their new contracts.
Under their new 10-year concessions, which commenced January 1st, the gaming companies have pledged to spend in aggregate MOP108.7 billion ($13.5 billion) on non-gaming and exploring overseas tourist markets. As a condition of the new contracts, the gaming operators have to submit to the Macau authorities an annual execution plan, detailing specific projects they have mentioned respectively in their concession investment plan.
Ho said that the government received operators' proposal on March 16th, pointing out that authorities have delayed publishing the city's economic diversification plan, as the first plan from the government side was elaborated early last year during the COVID outbreak, and that the execution of the plan encountered some obstacles due to travel restrictions.
In response to questions from lawmakers, Ho underlined that the future path is to widen Macau's tourism market with the help of neighboring Hengqin. He said that there will be more travel schemes for Macau that include Hengqin.
Of note is that the regulations for promoting the development of Hengqin were released on February 8th of this year. Experts from Macau and Hong Kong have previously stated that they believe the regulations will have a heavy impetus on the non-gaming industries of Macau.
Macau SAR's policy address for the fiscal year of 2023 forecasts that the city will achieve economic diversification by building Macau into a world tourism and leisure center and continuously advance the development of major industries. These are supposedly focused on: big health, modern finance, high technologies, conventions and exhibitions, culture and sports. The ultimate goal is to see non-gaming industries contributing around 60 percent of Macau's GDP and to build a sustainable industrial structure that fits Macau's reality.
This reality is being reshaped, as authorities shift away from a gaming image, despite historically deriving 85 percent of their revenues from taxation on gaming activities.