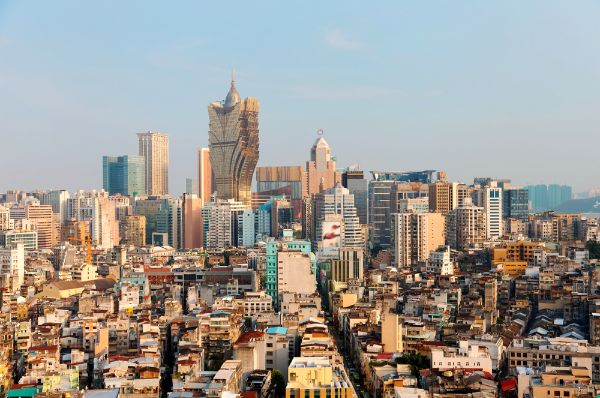 While Macau's development into an ever more non-gaming focused diverse economy continued to be the key slogan at the central government's Two Sessions top political gathering, the gaming hub's future has inexorably been tied to the regional and national development, with China's president, premier and top SAR political representatives all reinforcing the message that the nation's growth will support Macau's success.
The tone remains largely the same from previous discourses, with only slight admonitions from the new Premier, Li Qiang, that Macau and Hong Kong had "experienced some difficulties in their development".
The top official noted, however, that "these are temporary difficulties that have arisen in the course of development".
While affecting each city differently, a period of unrest starting with the US-China trade war and encompassing the Hong Kong protests was exacerbated by nearly three years of COVID measures which contributed to devastating hits to Macau and Hong Kong's foreign-reliant economies.
Now, Beijing is indicating that it will give its "full support in further building their (Macau and Hong Kong's) global competitiveness," indicates the Premier, noting that this must be done in the framework of "the country's overall development".
Macau delegates
Many catchphrases are always bandied about at such high-level political events, and Macau's delegates didn't miss the chance to continue to loosely define the city's return to success by roping in the regional development strategy – the Greater Bay Area integration plan, aimed at further improving the flow of goods and services between nine cities in Guangdong province, Macau and Hong Kong.
One Macau NPC representative, Si Ka Lon noted that this would be done using the "mutual benefits of infrastructure"- such as the Hong Kong-Zhuhai-Macau bridge and regional airport and rail route increases.
Representative Lau Ngai Leong noted, according to the public broadcaster, that Hengqin would be elemental in Macau's development, with the "National Development and Reform Commission proceeding soon with an on-site investigation to collect opinions".
Hengqin has long been lauded as a possible non-gaming expansion of Macau's offerings, providing more MICE and hotel room facilities, as well as being an innovative development hub. So far, a synergy between the regions has been hampered by visa issues.
Delegate Chui Sai Peng noted again the pledged role of Macau as a bridge to Portuguese-speaking countries, Macau's supposed role in the One Belt, One Road policy – although without providing details as to how this is going to play out.
Other delegates further praised Macau's One Country, Two Systems policy, noting that it would only develop further in line with the national development plan.
China has taken an ambitious goal of growing its GDP by around 5 percent this year, and Macau is anxious to seize any opportunity it can to tap into such development.
While it remains to be seen how much trickle-down effect of national policies will have on Macau's main lifeblood – its tourism, at least a positive tone has now returned to the top political arena, with hopes for a strong recovery as the nation finally emerges from the shroud of COVID.