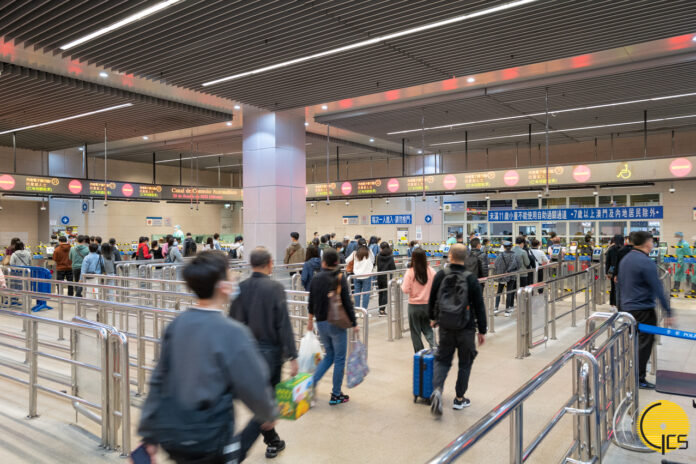 Macau's gross gambling revenue (GGR)  in the week after Chinese New Year hit its highest daily rate since the Golden Week holiday in May last year, according to channel checks from analysts.
Bernstein estimates that GGR jumped 29 percent week-on-week for an average daily rate of MOP428 million ($53.3 million). In the May holiday week, the average rate was MOP600 million, its best level since the onset of the pandemic. 
"Mass GGR driven by strong visitation and premium play post-holiday. VIP also improved despite the hold rate dropping back to normal," said Bernstein in a note.
Analysts from J.P. Morgan noted that whilst it is often the case that tail-end demand (a week after CNY) is stronger than the CNY week itself. Traditionally, tail-end was driven by high-end and VIP, though this year's tail-end is instead driven without junkets.
"[This] is impressive and a very encouraging sign to suggest robust pent-up demand for mass gambling, in our view," said analyst DS Kim.
Bernstein said that Macau's GGR in the month-to-date stands at MOP5 billion, which is an average daily rate of MOP384 million, down 58 percent from pre-Covid levels, but up 47 percent compared with the same time last year. 
Daily mass GGR is up 80 percent from January this year, while VIP is up 100 percent. Bernstein notes that VIP is coming off an exceptionally low base in the wake of the arrest of Suncity CEO Alvin Chau in late November, which triggered the effective collapse of Macau's junket industry.
The improvement in visitation to Macau and gambling revenue comes despite ongoing entry restrictions due to Covid outbreaks in China. Travelers are still required to have a negative test within 48 hours prior to arrival. Before the latest outbreak, tourists could take the test within seven days.
Visitors from about six cities in the neighboring Guangdong province are also required to quarantine if they travel to Macau due to local outbreaks.
Bernstein also notes that visitation in the latest week was 37 percent lower than during the prior Covid peak in May, indicating a stronger average spend per visitor.
Bernstein expects February GGR to be 64 percent below its pre-Covid levels, but up 45 percent from January, which is higher than previous estimates due to strength during and after the Chinese New Year break.