Macau's Chinese New Year visitation numbers saw their first positive year-on-year improvement this year since 2019, with a total of 113,699 visitors over the seven-day holiday period starting from January 31.
However, the number is still far from 2019's pre-pandemic visitation numbers when daily average visitation was more than 10 times that of 2022's CNY holiday period.
It's a number also far below the 40,000 daily average that Macau Government Tourism Office (MGTO) had been expecting, despite organizing a number of large-scale events to attract visitors.
Our infographic is a simple presentation of Lunar New Year visitation numbers for Macau since 2019 (the last year before the pandemic hit). The period is traditionally one of Macau's busiest holiday periods, with tourist sites and dining and entertainment venues packed to the brim with tourists from Mainland China and the world.
It is understood that ongoing restrictions, including a 48-hour validity period requirement on tests for travelers coming in from Guangdong province, as well as a shutting of borders to all countries except Mainland China, continued to impact visitation numbers.
However, analysts have noted a very respectable average spend per visitor during the holiday period, including on the city's various casinos.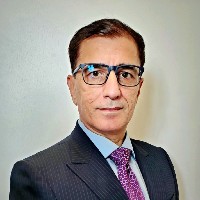 Eric Coskun, Director of Casino Projects at IGamiX Management and Consulting said that they have heard that operators are noting "much lower-than-expected" occupancy, despite room rates being lower this year compared to 2021.
"It was expected that with the much lower room rates in 2022 (some 3-star rooms were going for as little as US$8 per night), occupancy would have been much higher, however, this was not the case. Even now on the final day of CNY, we can see 3 and 4-star hotels offering rooms at US$15-US$25 per night in prime tourist areas."
Coskun said that Mainland Chinese visitors have been hesitant to travel due to unpredictable border closures.
Preliminary data from the MGTO says that the average occupancy rate of local hotels was 63.8 percent during the Lunar New Year period, up around 15.2 percentage points from 2021. This was broken up by a 70.3 percent average occupancy rate of 5-star hotels, 53.5 percent for 4-star hotels, and 59.2 percent average occupancy rate for 3-star hotels.
The average room rate of hotel establishments was MOP1,096 during the holiday period, a year-on-year decline of 11.8 percent, according to government statistics.
"The biggest concern that we have been hearing from mainlanders is that there is always the threat that they may be caught up in a sudden lockdown as has happened in the past few months, and are mostly limiting their trips to day trips. Even though there is a 24 percent increase in visitors for the first 6 days of CNY, this has not translated into a similar increase in occupancy," said Coskun.
"Given China's existing zero-Covid policy, and the surge in the less harmful but way more contagious Omicron version, we would probably continue to see a similar trend in the coming 3 or 4 months," he added.
Though it is hard to gauge how next year's Lunar New Year period will perform, let alone the rest of 2022 due to ambiguity about China's continued zero-Covid stance, Coskun believes 2023 may see a nearly two-fold increase on 2021 in visitor numbers.
"By the time 2023 comes along, given the pace of vaccination and boosters, we expect a much more relaxed border policy and a return to possibly 2009 levels of 21 million, a 180 percent increase on 2021, with a similar increase for CNY 2023."
According to a research report by investment bank Jefferies, China is expected to maintain its "zero-Covid" policy until after the National People's Congress, which is set for November 2022, and possibly beyond.
There is "a risk that [China's zero-COVID policy] could continue into 2023 and possibly beyond," according to the analysts.
Earlier this year, J.P Morgan analyst DS Kim said he will not attempt to forecast the city's gaming recovery for 2022 – which will be dependent on the pace and level of travel normalization around the region.
Bernstein analyst Vitaly Umansky similarly said that a "wildcard" would be any travel restrictions from China or a Covid-19 outbreak in Macau.