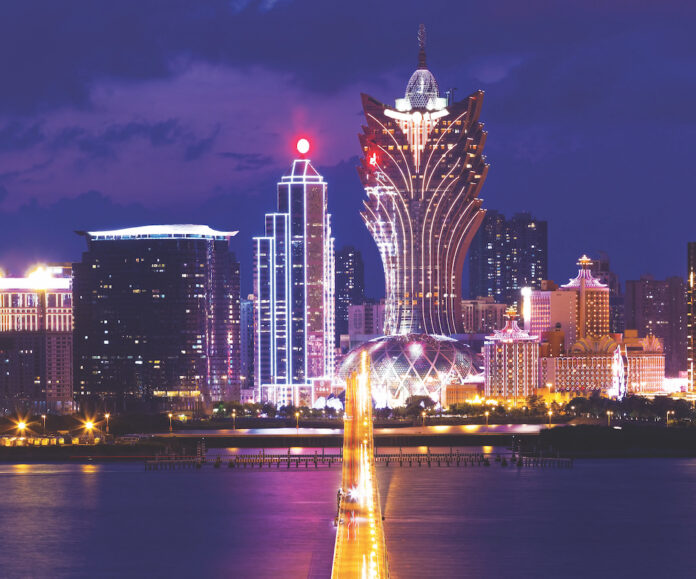 Las Vegas Sands and SJM Holdings have been placed on Rating Watch Negative, while MGM China will also retain that status, due to the uncertainty in Macau ahead of next year's concession re-tendering process, Fitch Ratings said.
The Ratings Watch Negative also affects Las Vegas Sands's Marina Bay Sands unit in Singapore and its Sands China business.
The firm said the ratings actions reflect the more imminent regulatory risk relating to the concessions, which are set to expire in June of next year.
"Near-term credit risk has increased with limited visibility into the re-bidding procedures, how the future regulatory and operating environment will impact cash flows and leverage, and the likelihood and consequences of incumbent operators' ability to secure a new gaming concession," it said.
Fitch said it believes the likelihood of the current concessionaires failing to obtain a new license is low, but should not be ignored.
"The possibility of weaker operating economics, onerous capital commitments, and reduced ability to upstream cash to parent entities also exists and is difficult to forecast until greater clarity is provided from the regulators," it adds.
Macau published proposed amendments to its gaming law in September, which was a key step ahead of the re-tendering process. The proposals were broad brush and contained few details, however, they rattled investor nerves with provisions such as potential restrictions on capital distribution, greater operational oversight on the concessionaires' boards and a shorter-time horizon for actual licenses.
The government is expected to reveal its final draft with further details before the end of the year. Some analysts say they expect the re-tenders to be pushed out for another six to 12 months given the tight timetable between the publication of the law and the establishment of the tender protocols.
The regulatory uncertainty is also adding to difficult business conditions, with the recovery in Macau dragging due to the zero-Covid policies adopted both in the city and on Mainland China.
Fitch is forecasting industry gaming revenue to be over 40 percent below 2019 levels in 2022, recovering to 10 percent below 2019 by 2023. Reducing quarantine requirements between China and Hong Kong would be positive developments, though disruptions from local COVID-19 cases would still be likely, it says.
To mitigate the impact, LVS has suspended dividends, reduced its cash burn and pushed out plans for a S$4.5 billion expansion of its Marina Bay Sands property.
Fitch said it's appropriate to maintain MGM on Rating Watch Negative, despite increased clarity over its balance sheet following the divestiture of of MGM Growth Properties. That said, the agency also said the company's domestic credit profile is consistent with its BB- issuer default rating even if the unthinkable were to happen and it didn't win a Macau license.
Fitch points to the fully recovered U.S. operations and the fact that MGM derives a smaller share of its cash flow, around 20 percent, than its peers.
Commenting on SJM, the ratings agency also said it's unlikely to lose its license, but it's balance sheet is now weaker than in the past due to the development of its newly opened Grand Lisboa Palace. It also lacks any geographic diversity to offset any weakness in Macau.