The evolution of Macau to a more leisure and MICE destination will take time, likely much longer than the current 10-year concession period, CBRE Equity Research said in a note, indicating that this is in part due to limited infrastructure, a lack of skilled labor, and lack of developable land.
"The biggest transportation infrastructure hurdle for Macau is the airport, with limited direct service to cities outside of mainland China. This means Macau must rely on the Hong Kong airport and the Hong Kong-Zhuhai-Macau Bridge (HZMB)."
"Although the HZMB has seen improved utilization since it opened in 2018, the long commute over the bridge will discourage major convention business that cannot fly directly into Macau."
The labor shortage issue in Macau was once again pointed out. Analysts at CBRE find that the skilled non-gaming labor shortage is accentuated. After lifting all the COVID-related restrictions this year, unemployment in Macau returns to a downtrend, "foreign labor would be needed to build out a larger leisure destination. However, more recent dynamics have been unfavorable towards foreign labor receiving work permits, which further clouds and complicates the longer-term non-gaming picture."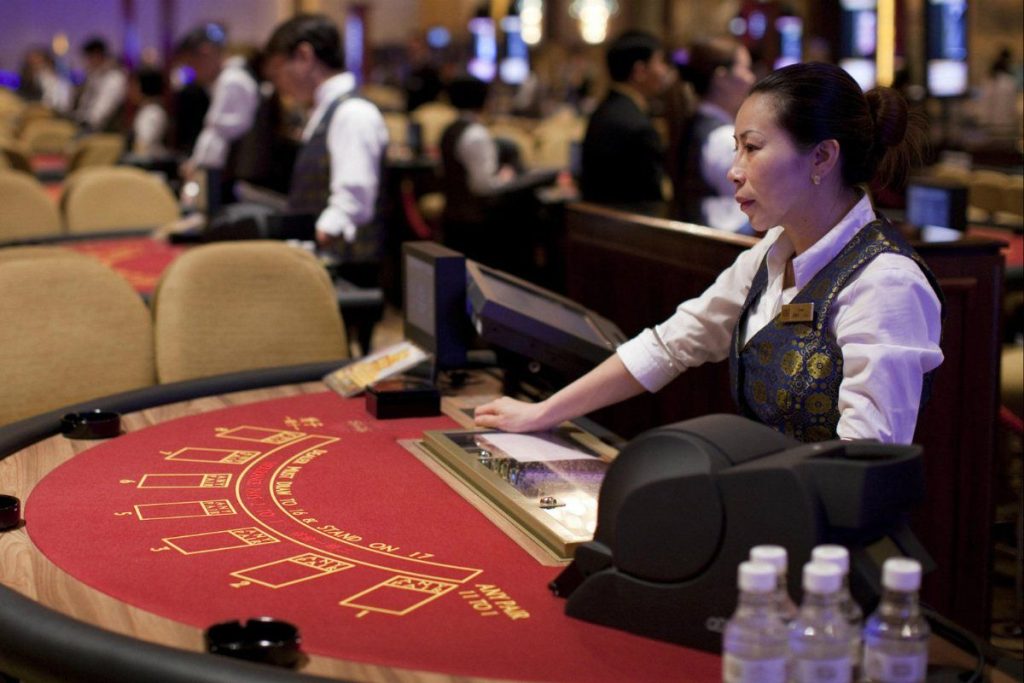 Lastly, CBRE notes that competition from gateway cities like Hong Kong and Singapore is fierce. "Redirecting leisure and MICE business from these markets will take time and substantial investment, especially with inferior transportation infrastructure, not to mention government-mandated significant capex programs at the Singapore IRs over the next several years."
Although there are many unfavorable factors, CBRE believes there are some positive aspects that may contribute to the further rebound of Macau gaming in the short term. "The amended gaming law and new concession contracts finalized in 2022 removed a substantial overhang for the Macau gaming equities, allowing companies and investors to refocus on fundamentals."
"Visitation to Macau is still 45 percent below 2019 May YTD, and there continues to be evidence of pent-up demand for travel in mainland China. We expect the next leg of the recovery in Macau to come from greater visitation as hotel and transportation capacity ramps back up after the three-year lockdown."
On the other hand, the brokerage notes that fiscal stimulus could be on the horizon in mainland China, which will also bring benefits to Macau. "China has one of the highest savings rates of all developed countries, and that propensity to save accelerates during periods of uncertainty, reaching a 20-year high in 2022."
However, analysts see signs that savings rates have peaked, and the stockpile of personal deposits ($18.1 trillion) could soon be unlocked. Chinese policymakers have started cutting some key interest rates, but a bigger fiscal stimulus move could be on the horizon.
"With the US and other Western economies possibly heading for a recession in 2H23, exports in China will likely face headwinds. This means China will need to encourage domestic consumption to maintain GDP growth targets."